Disclosure of Material Connection: Some of the links in the post above are "affiliate links." This means if you click on the link and purchase the item, I will receive an affiliate commission. Regardless, I only recommend products or services I use personally and believe will add value to my readers. I am disclosing this in accordance with the Federal Trade Commission's 16 CFR, Part 255: "Guides Concerning the Use of Endorsements and Testimonials in Advertising."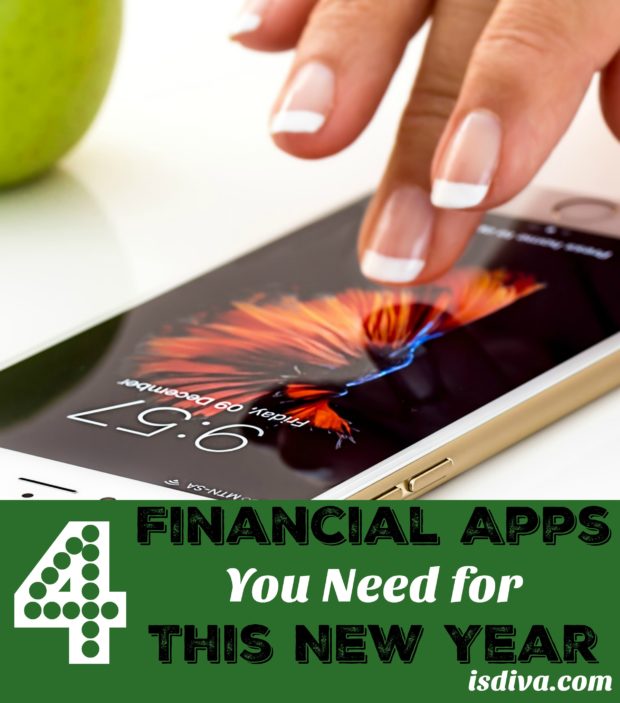 I swear I find myself adding and deleting apps on a daily basis. My phone's battery is almost ready to die before I unplug it good enough. I'd like to think of myself as working on saving a shitload of money this year as well as investing it. Because let's get real, just putting it in the bank is not where it's at. So one of the things I've thought about is putting a few helpful financial apps on my phone to help with my savings and investment strategies. Here are four apps I think that can get the job done and replace other non-helpful, battery sucking apps!
I started my account with Mint.com earlier in 2016. And while I'll admit I don't use it as often as I should, I do check it at least 2-3 times a month to keep track of how well I'm saving. If I actually download the app to my phone, I'm quite sure I'll use it more to keep within my budget. Mint has features such as:
Seeing your cash, savings, debts, and investments combined
See how much you're spending via dollar amount and easy to read charts
Create budgets to see category and total breakdowns
Track and pay bills (on time)
Keep track of your spending
Get your free credit score
I recommend getting Mint.com set up on your computer so you can combine all your accounts easily. Once done, download the app and sign in. Be sure not to get frustrated linking your accounts like I did! For instance, Capital One does not want a password, but a particular code that you can find in your Capital One setting. Don't have a Capital One account? They are offering $25 bonuses as of January 2017! (referral link)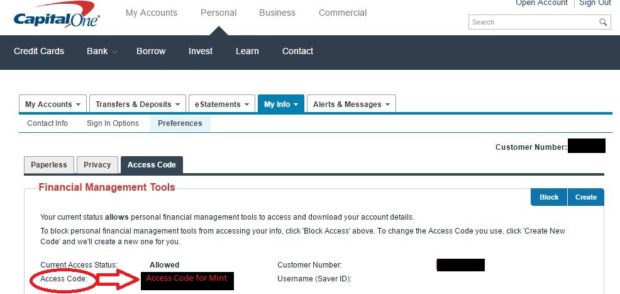 If you aren't sure how to start investing, Acorns is a great way to get started. It's a no-brainer because it does the investing for you. If you ever had the Bank of America's Keep the Change program, you already have a sense of how Acorns works.
Both programs will round your purchase up to the next dollar and place that money into savings. Bank of America will put it in a savings only account, which can draw interest, but we know savings accounts interest is next to nothing. Acorn, however, will move it into an exchange-traded fund (ETF) for you. The benefits right up front are:
Easy to set up
No up-front costs
Some accounts can be as little as $1 a month
You can set up recurring deposits
Referral rewards
You can get money from Acorn's partners such as 1-800 Flowers
Educational section
So for example, I buy a cup of Dunkin Donuts coffee each day for $2.26. Acorns will round it up to $3. So $0.74 each day would be invested into an ETF, which is approximately $14.80 a month. Think of the other purchases you'll make in a month. That could easily be over $30 a month you are investing! One of my favorite sites Business Insider gives you a more in-depth explanation of how Acorns works.
So as I've been debating on signing up for Acorns, I came across Stash and am definitely giving them a whirl. Acorns does have a partnership with major brands, but I don't use them often, if ever, so it's not much of a promotional feature for me. Acorns does have website access, though, which I find myself on my computer more so than my phone.
Stash does require a minimum of $5 to start investing, however, they do give you $5 when you join. You also have three months to check out Stash with no monthly fee and it's just $1 a month thereafter (the same as Acorns). Stash does not have a website though to log in and utilize.
Stash also won me over in that you choose and build your own portfolio. You can get an overview of the investment seeing the risks, companies included, and its performance. This is great for beginners learning how to invest as well as experienced investors who want to be in charge.
Ok, so I know there are some of you that may be nervous of investing, so let me tell you about Digit. Digit analyzes your checking account so it knows your spending habits. So it'll know if it should pull $5 or $75 and adjusts monthly. It pulls money every 2-3 days, though. They have a no overdraft protection guarantee as well, so not to pull as much. You can put the money back into your checking account at any time.
Now, what you should know about Digit is that you will not earn interest. It simply sets the money aside for you. So why on Earth would you sign up for Digit?
Ensure money is moved into a savings account monthly (automatic)
Have some money to fall back on
No account fees
No minimal deposit
After you've saved up some money in Digit, go ahead and transfer it back into your checking account and immediately transfer it to a savings account or start investing with Acorns or similar investment account.
Alright, I've given you some good nuggets, now it's time to eat! Which financial app do you think you'll start using this month and in the future? How do you want it to help you out?
~ Independent, Smart, Diva! Like this post? Please share with your friends!