Disclosure of Material Connection: Some of the links in the post above are "affiliate links." This means if you click on the link and purchase the item, I will receive an affiliate commission. Regardless, I only recommend products or services I use personally and believe will add value to my readers. I am disclosing this in accordance with the Federal Trade Commission's 16 CFR, Part 255: "Guides Concerning the Use of Endorsements and Testimonials in Advertising."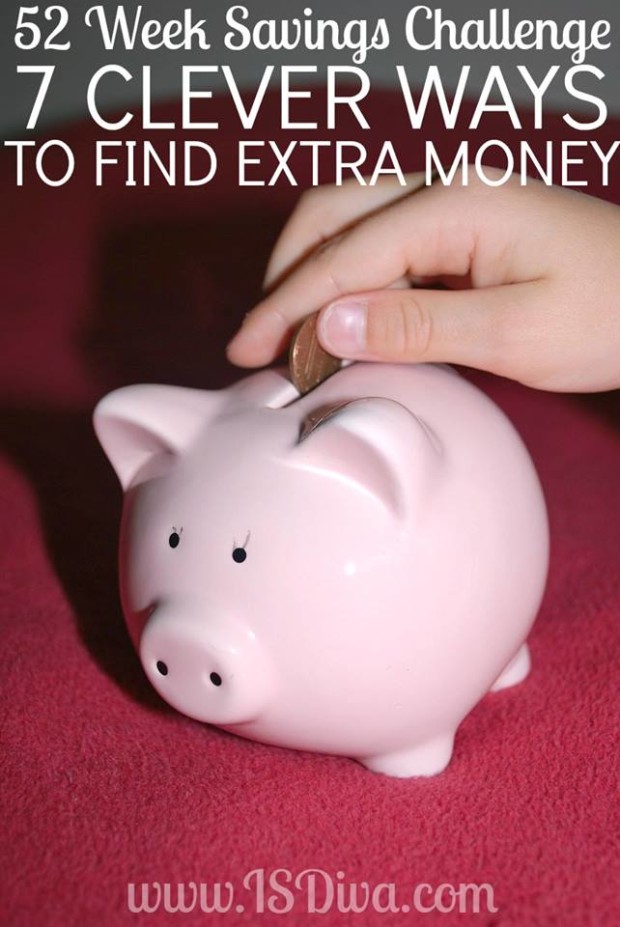 I know by now you've seen the million posts telling you to start one of the many 52 Week Challenges. Well, it's all fine and dandy if you have the money to spare, but what if you don't? In the Be an Outstanding Contributor to Your Community post, I gave you a few examples of where you can get extra cash to donate. Well, you can donate these to yourself as well. Here are seven clever ways to find the extra money for your 52-week savings challenge.
Join Google Screenwise Trend Panel – So just by sitting back and browsing, you can earn money with the Google Screenwise Trend Panel. You get $8 automatically in your account after signing up and another $2 each week after that. They are paying you to monitor your search habits.
Now I know many people don't agree with volunteering to be monitored, but the way I see it, it's happening one way or another so you might as well be paid for it! Here is a screenshot of my account, and truthfully, I forgot all about it.

Screenwise is currently not accepting apps, but add it to your calendar this Mid-February to see if you can sign up.
Open a new checking account – Now is great a time as ever to open a new checking account. There are many specials going on for new account holders, such as receiving up to $200 to get started! Keep your eyes peeled out as you can find these offers with TCF, Nationwide, and Chase. It's better than most savings account interest rates!
Join Inbox Dollars – You not only get $5 for signing up for Inbox Dollars, but also take great surveys to earn even more. You'll need to earn $30 before cashing out, but hey, that can add up on your most bored weeks. Sign up here.
Sell your books – If you're in school, have college kids, or know of someone else in school, turn their books into hard earned cash. CampusBookRentals.com, Amazon, and eBay are all good starts. Free up your poor bookshelf and make more room for VC Andrews and Nora Roberts.
Sell used books – I ran across an interesting phone app – BookScouter. Simply download this to your smartphone and the next time you're cruising by a thrift store or garage sale, scan a few barcodes on used books. It'll pull up a listing of online stores, and you can find out if you have an easy profit in your hands.
Join a direct sales company – Not all direct sales companies are free, but for those that are it's worth a shot. Simply set up a free website, Facebook fan page, and call all your friends. It's the perfect excuse to tell hubby why you're always on the phone. Two that come to mind include:

Sass N Frass  – Sass N Frass has lots of hand-selected jewelry, accessories, health products, home decor items and more. You even get commission for some sign ups. Sign up here.
Bella Branch – Bella Branch is another great jewelry site. You'll get 25% commission with their affiliate program, so it's worth checking out for that alone. Sign up for Bella Branch.
Get crafty – Take a peek on Pinterest and see all the awesome crafts that are out there. Many people have absolutely no will power to do them, but you may. So make some natural hand soaps, facial exfoliating scrubs, or homemade pot holders and sell them online or to friends.
Make sure to check out the Money Making Reviews and Diva on a Dime pages periodically for money making tips.
~ Independent, Smart, Diva! Like this post? Please share with your friends!