Disclosure of Material Connection: Some of the links in the post above are "affiliate links." This means if you click on the link and purchase the item, I will receive an affiliate commission. Regardless, I only recommend products or services I use personally and believe will add value to my readers. I am disclosing this in accordance with the Federal Trade Commission's 16 CFR, Part 255: "Guides Concerning the Use of Endorsements and Testimonials in Advertising."
It's that time again – Back to school shopping! Although you're coming in at the last minute shopping phase, here are a few essentials you can still grab at a great price. Your teen girl is into fashion, so help her out with these cute and affordable accessories and school supplies. Ensure your teen girl has all the back to school essentials she needs.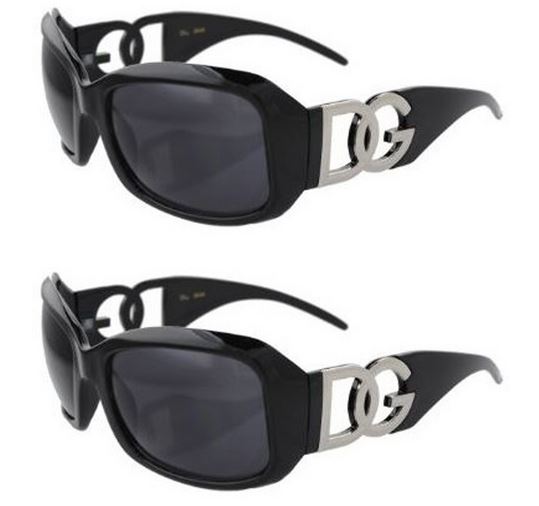 Teens love fashion! And what better way to rock in the new scghool year than with this affordable pair of designer DG Fashion sunglasses?
Remembering numbered combinations can be tricky at times. However, words always come to mind. This vertical word combo lock is perfect to remember her code.
This cute and fashionable drawstring sports sack bag is perfect for keeping sweaty gym clothes within her book bag or locker. It's easy to throw her clothes in the washer and the bag as well.
Keeping up with homework assignments and school supplies is a breeze with this King Sized 4-Inch Zipper Binder. It has everything she needs to stay organized and comes in an array of colors. It already has a 5-color tabbed expanding file pocket folder inside. There is also a pencil pouch to hold writing essentials, note cards, calculators, and more.
This graphing calculator will be great for high school and college use. It also comes in a variety of colors as well.
If you're lucky, your teen values healthy eating. If not, you can help her out regardless with Oskri Pyramid's snack packs. Choose from a variety of healthy, gluten free, natural snack options such as Mixed Nuts and Fruit, Cashews, Cranberries, and Cherries, and Hazelnuts, Blueberries, and Raisins. These are great to snack on in the morning, in between classes, or after school before activities.
This clear ruler is great to have on hand for math and art projects. It bends and twists and easily returns to its original shape. The clear design allows her to see exactly what she is marking at all times. This is much better than the standard, breakable wooden ruler, right?
Girls love writing neatly! Heck, I just like writing with gel ink pens. This pack is perfect to get her in the professional writing zone.
I know, she has a great pack of pens above right? Well, this pack is to be used when her friends are asking to "borrow" a pen!
~ Independent, Smart, Diva! Like this post? Please share with your friends!