Disclosure of Material Connection: Some of the links in the post above are "affiliate links." This means if you click on the link and purchase the item, I will receive an affiliate commission. Regardless, I only recommend products or services I use personally and believe will add value to my readers. I am disclosing this in accordance with the Federal Trade Commission's 16 CFR, Part 255: "Guides Concerning the Use of Endorsements and Testimonials in Advertising."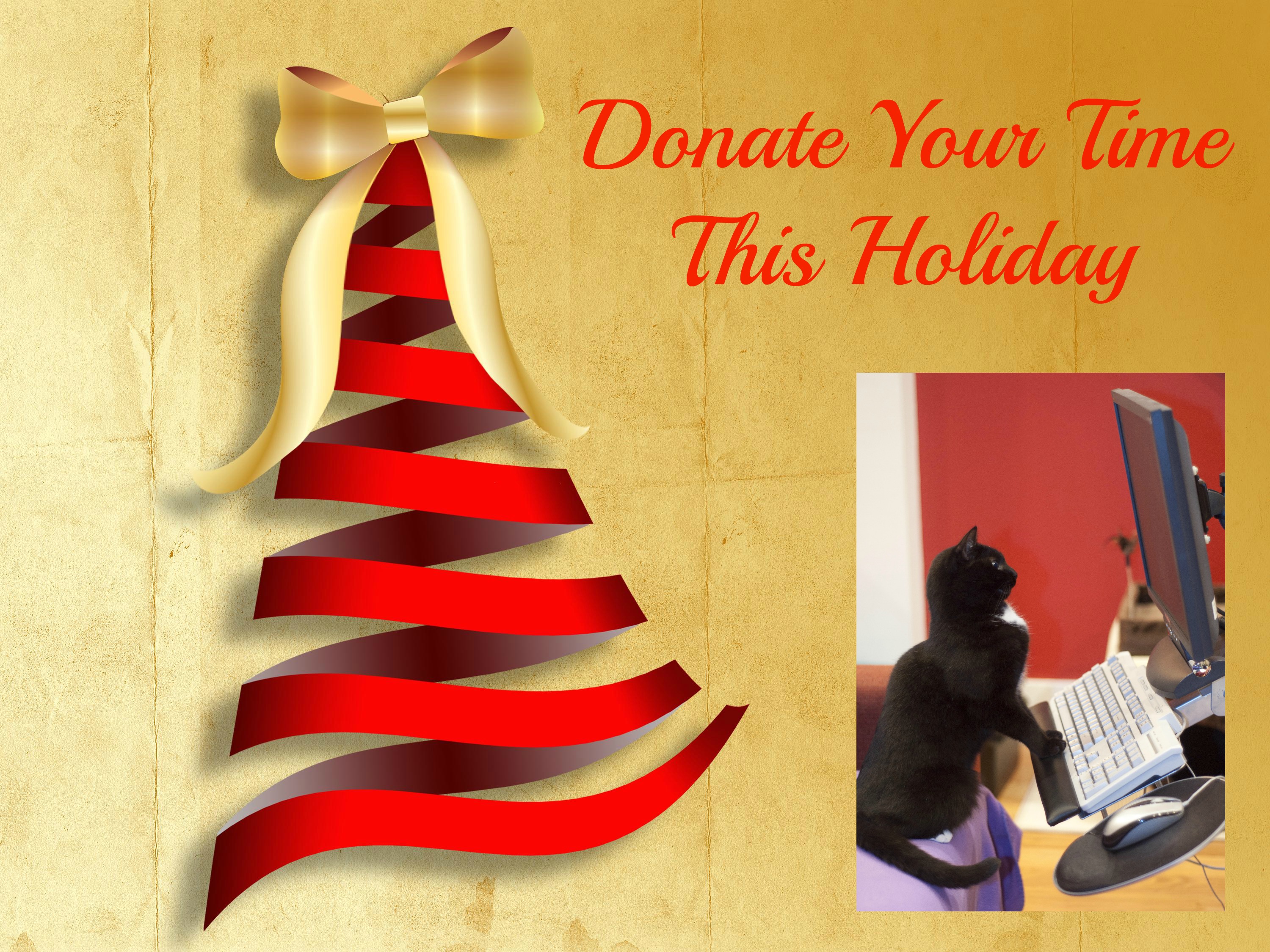 Ah, the winter holidays bring out the best in us all (well most of us). Get in the holiday spirit and give back to those in need. I know you may be thinking, you're less fortunate as well. However, there are so many others in worst off situations than you or I am in. Here are five ways you can be an outstanding contributor to your community and donate to your favorite charities doing simple, everyday tasks.
Donate Gently Used Items from Your Closet
Instead of throwing away your clothing or selling them on eBay for a profit, drop your gently used clothes off at your local Goodwill or Salvation Army drop box locations. There are so many locations around the city; I'm sure you won't have to go far out of your way. Your clothing is important for those who have just gotten a break and need to go for a job interview. Your blouse, skirt, or jacket can be the first business attire they've owned.
Download Browser Extensions
An excellent way you can donate for a good cause is download a simple browser extension. Tab for a Cause is a wonderful, non-spam Chrome and Firefox extension that triggers each time you open a new tab. These new tabs will open a banner advertisement of which at least half of the profits are donated to partnered charities. It's totally free for you to use.
Donate Your Credit Card Rewards
So you've racked up a bunch of credit card reward points. Many people forget about them, and they expire. Instead of letting it go to waste, donate those reward points as cash for your favorite charity. Discover and Capital One are two of the major credit card companies to do so; however, many others are offering this as well. You may even get a bonus incentive by donating.
Here is a tip though. Most of the time, when you donate to charity, you are entitled to a tax write-off. Be careful with this when donating your reward points. The person or entity that does the actual giving is the person entitled to the write-off. So when Discover donates your cash rewards, they are entitled to the write-off. If you want it, cash out yourself and then take the money to write a personal check for your cause.
Play an Online Educational Game
We talked just this past Monday about taking one minute a day to increase your vocabulary. Well, here is another way to do so and donate to a worthy cause. Free Rice is an excellent online learning tool of which for each vocabulary word you get correct, 10 grains of rice are donated to a country in need.
Well, what on earth will 10 grains of rice do? Well, there are thousands of participants playing this game. In fact, the Admin of Free Rice has stated it takes 19,000 grains of rice a person would need a day to survive. One user I checked out today generated 6,250 grains in one day. Imagine what this means for a child, as 1 cup of rice is about 7,000 grains. So while you are playing an educational game online, you can help save a starving individual who doesn't have the same luxury.
Enjoy a Night Out for Dinner
This last idea involves treating yourself. Yes, take yourself out to dinner and help feed someone else. You can't go wrong with that now can you? GoodDining.com has over 10,000 restaurants participants across the US. Each time you dine, up to 6 percent of your dining purchase will be donated to a charity of your choice.
How do you contribute to your favorite charity?
~ Independent, Smart, Diva
~ Independent, Smart, Diva! Like this post? Please share with your friends!