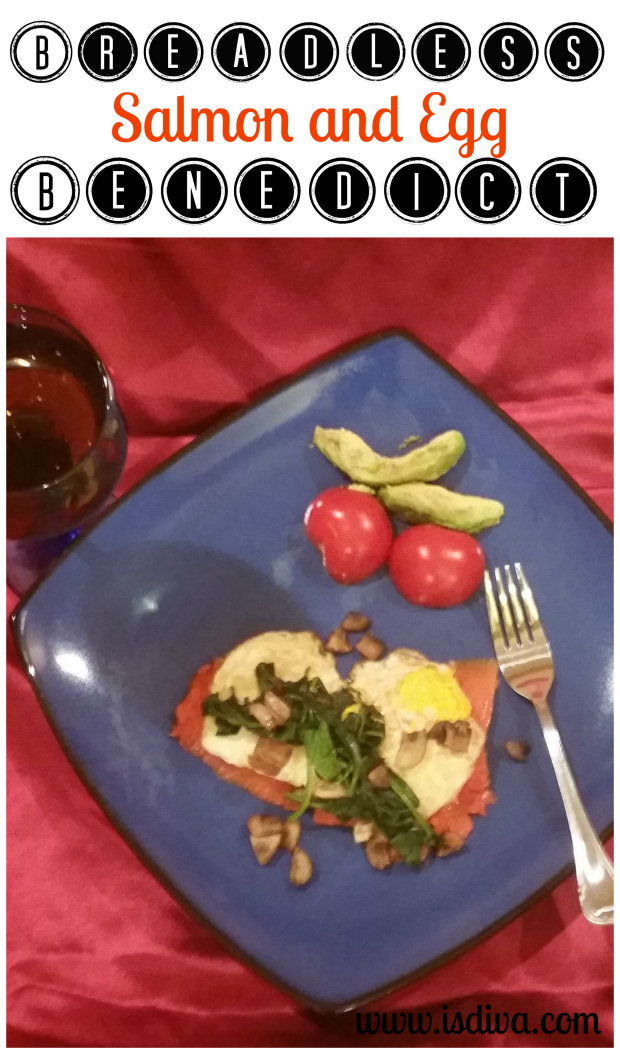 Sometimes you want a really fancy breakfast. Those for me don't require a lot of work when I decide to make Salmon and Eggs Benedict. This is actually one of my favorite breakfasts and it's so easy to make. There are only a few ingredients required.
Now I don't make it often because I always wait for the smoked salmon to go on sale. It's usually $9.99-$12 depending upon the store you purchase it from. Here in Chicago, I can find it on sale at Jewel, and it runs about $6.99-$7.99. Then I grab about 3-4 packs. In the fridge, smoked salmon can last 5-7 Days. If you freeze it, it can last 6-9 Months. I have yet to freeze mine though (maybe I'll try this one day for the next sale and see how it turns out).
Benefits of Smoked Salmon (based on consuming 3 ounces)
Besides being tasty, smoked salmon has many health benefits for you. It's a fatty fish item, so it helps you get the healthy oil you need. Like all fatty fishes, you should consume it in moderate portions. Here are a few benefits:
Protein – Salmon contains the  amino acid your cells need to help produce its own protein. 3 ounces of smoked salmon can increase your protein intake by 25% of the recommended daily allowance you need.
Fat – Yes, your body needs some fat. A 3-ounce piece of smoked salmon has 3.7 grams of fat, which includes 3 fatty acids for healthy brain function. For women, you're getting 41% of the recommended daily amount you need. Men are receiving 28% of their recommended amount.
Iron – Pump up those muscles with iron. Smoked salmon will give women 4% of the daily iron requirement and men receive 9%.
Below I have a standard recipe for salmon and eggs benedict, however, you'll notice in my picture I don't have it on any type of bread. I really wasn't feeling it that morning so I switched it up a bit.
Also note, you can just buy a pack of hollandaise sauce for under $2 and just add milk and you're done!
Breadless Salmon and Eggs Benedict
Ingredients
2 eggs yolks
3 1/2 tbspn lemon juice
Dash of pepper
1 tbspn water
1/8 tspn Worcestershire sauce
1 c butter, melted
1/4 tspn salt
Handfull of Spinach
5 pieces of fresh mushrooms (diced)
Olive oil spray or ½ tspn of olive oil
2 whole eggs
1 tspn distilled white vinegar
1 pack (4 ounces) of smoked salmon
2 tbspn butter, softened
1 large cherry tomato, split in half
1 whole avocado, sliced
Instructions
For the Hollandaise Sauce

Pour water into the bottom of a double boiler (about halfway full). Once the water has started to simmer (not boil), whisk your 2 egg yolks together, lemon juice, pepper, water, and Worcestershire sauce. * If you do not have a double boiler, you can use a small saucepan or strong glass bowl over the top of a larger pot.
Add in the melted butter while whisking the egg yolk mixture. You can make the sauce thinner if you add in a teaspoon of hot water in at a time. Add in the salt. Put a lid over the mixture and move it to another eye on the stove to keep it warm.

For the Eggs

Poach your eggs in a large saucepan filled with water. The water should be enough to cover over the top of your eggs. Once it begins to boil, add in the vinegar. Next, break each egg into the water. Allow it to cook 3 minutes for a soft center or 4-5 minutes for hard eggs. Remove the eggs with a slotted spatula and set aside on a warm plate.

Prepare the Rest of Your Dish

While the eggs are poaching, warm a small skillet. Add in the olive oil. Add the spinach and mushrooms and sauté for 2 minutes. Set aside in a warm plate.
Prepare your plate with half of your smoked salmon. Sprinkle with a bit of pepper. Add the poached egg on top. Put the spinach and mushroom mixture on top. Top off with hollandaise sauce.
Serve with your cherry tomato and 2 avocado slices on the side. Don't forget a glass of fresh orange juice or mimosa!
http://isdiva.com/breadless-salmon-and-egg-benedict/
~ Independent, Smart, Diva! Like this post? Please share with your friends!
Disclosure of Material Connection: I have not received any compensation for writing this post. I have no material connection to the brands, products, or services that I have mentioned. I am disclosing this in accordance with the Federal Trade Commission's 16 CFR, Part 255: "Guides Concerning the Use of Endorsements and Testimonials in Advertising."