Disclosure of Material Connection: Some of the links in the post above are "affiliate links." This means if you click on the link and purchase the item, I will receive an affiliate commission. Regardless, I only recommend products or services I use personally and believe will add value to my readers. I am disclosing this in accordance with the Federal Trade Commission's 16 CFR, Part 255: "Guides Concerning the Use of Endorsements and Testimonials in Advertising."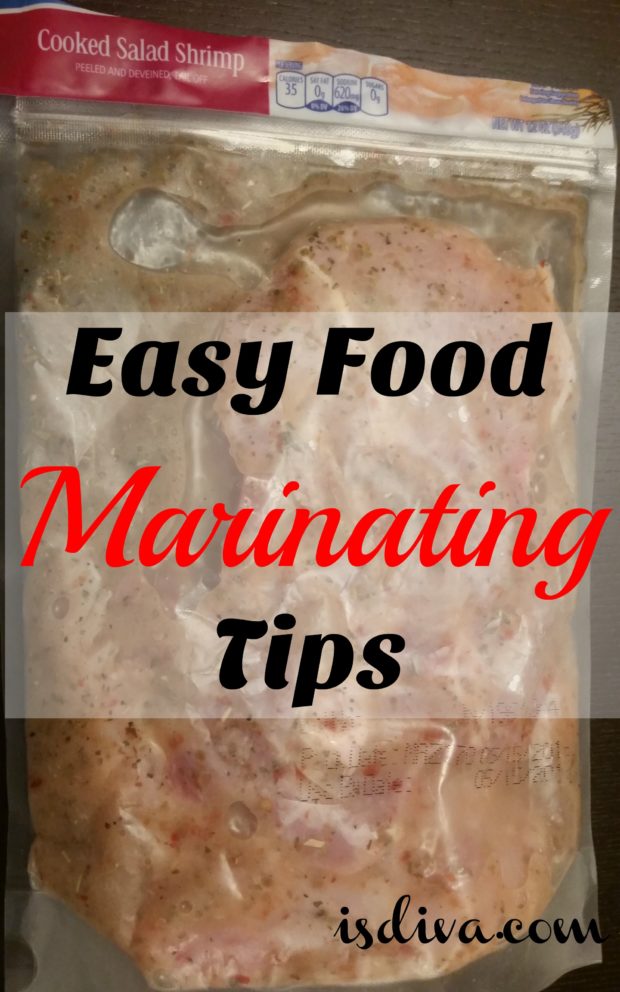 So instead of a long post, I wanted to give you all a quick and easy tip. This would definitely fall under my saving money in the kitchen ideas!
One of my favorite foods to purchase from Aldi's is Shrimp. They have a variety of frozen shrimp from cocktail shrimp, to medium sized, to large. All are pre-pealed and deveined. These are great for making quick meals. I always keep a bag or two for my Easy Cheesy Shrimp and Grits.
So the other day as I was cooking, I used the last of my shrimp. Right before I threw away the bag, I got to thinking how this bag was a perfect reusable bag.
I've made a few marinades recently and sometimes I freeze them for the same purposes (ie for pork, chicken, or beef). So typically after using the zip lock bags for marinating, I throw them away afterward. Some of the freezer bags feel like they still have that greasy or sticky feel after drying. However, these bags are pretty thick and clean up well. These bags are resealable so this is a perfect reusable option for your kitchen!
Make Your Own Marinades at Home
Now if you want a quick marinade idea, take your favorite Italian dressing (I love zesty). It doesn't have to be name brand either. You can always add additional fresh or dried herbs to it. In the above pic, I'm marinating pork chops in nothing but Italian Dressing.
Let it marinade in the fridge for a few hours up to a day. You can also place the food in the freezer and have something perfectly seasoned any day.
You can then bake, sauté, or even throw your creation into the Instant Pot for the next day. I've started marinating my short ribs this way! It's a great, easy alternative to my Boneless Short Ribs with Gravy recipe.
And speaking of Instant Pot's, if you haven't jumped on the band wagon yet, you are truly missing out. Instant Pots or as you'll find on Pinterest called "Instapot's" are the latest wave in cooking technologies. It's not your typical crockpot, slow cooker, or pressure cooker. It's all those gadgets wrapped in one! Below are a few Instant Pots on Amazon to check out.
What are some of your food marinating tips?
~ Independent, Smart, Diva! Like this post? Please share with your friends!