Disclosure of Material Connection: This is a "sponsored post." The company who sponsored it compensated me via a cash payment, gift, or something else of value to write it. Regardless, I only recommend products or services I use personally and believe will be good for my readers. I am disclosing this in accordance with the Federal Trade Commission's 16 CFR, Part 255: "Guides Concerning the Use of Endorsements and Testimonials in Advertising."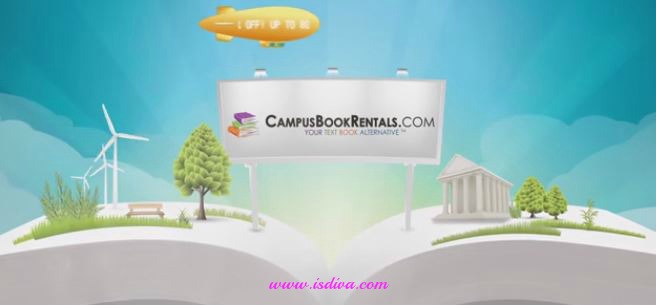 For some people, saying college is expensive is an understatement. I know for me it is. Even seeing my financial aid package I still had a frown, because I knew books, travel expenses, babysitting fees, computer fees, and so on was going to eat that up!
Many college students have gotten smart and try to borrow books from their friends. However, we know how that goes. After so long, the book isn't used again!
Or, how about when you try to RUSH to the bookstore on campus and purchase a used book? Sometimes that $20 difference makes you just purchase a new one! That's only IF you manage to get there and find it used!
So, I thought I'd tell you all about this exciting website, CampusBookRentals. Yes, saving money makes me excited and I care deeply about this subject because my oldest daughter is in school right now. Ohh we've just begun! You see, Keisha does not want ANY student loans (you go girl, tears in my eyes) and we know the Pell grant isn't going to cover everything. So we're stretching her hard earned dollars as much as we can and CampusBookRentals is helping.
What is CampusBookRentals?
CampusBookRentals is an online textbook store where students can save up to 80% of their college book needs. You can have your books shipped and returned to them FREE. Here's what you get!
No lines to wait in!
No fines if you highlight, so you can

stay woke

study
Stretch your cash!
Prepaid shipping envelopes!
15-day grace period to return the books
View this video to find out more about CampusBookRentals
Have

Old, Still in Use Textbooks?

RentBack

!

CampusBookRentals has a great new program called RentBack!

You may get what, $15-$20 selling a $65 book back to the bookstore?! Now, what if you could make $15 for that same book, on three separate occasions? That's what RentBack allows you to do.

After you've used your book, go online and find it on RentBack so you can list it. Send it to them (free). There is nothing else for you to do. Other students will rent the book, and it continues to circulate. RentBack will pay you directly!

Check out this sweet and to the point video explaining RentBack!

Every Rental You Make with CampusBookRentals is a Donation!
We go to school to make our lives better and hopefully give back to the community. Well, you can help with that using CampusBookRentals as every rental you make, they donate to Operation Smile.
Did you know that every three minutes a child is born with a cleft? Operation Smile is a nonprofit international children's medical charity. They perform surgeries for children in need of cleft lip and cleft palate surgeries who reside in low and middle income countries.
So grab your textbooks for this upcoming semester from CampusBookRentals or rent your textbooks through the RentBack program today.
~ Independent, Smart, DIVA!
~ Independent, Smart, Diva! Like this post? Please share with your friends!