Disclosure of Material Connection: This is a "sponsored post." The company who sponsored it compensated me via a cash payment, gift, or something else of value to write it. Regardless, I only recommend products or services I use personally and believe will be good for my readers. I am disclosing this in accordance with the Federal Trade Commission's 16 CFR, Part 255: "Guides Concerning the Use of Endorsements and Testimonials in Advertising."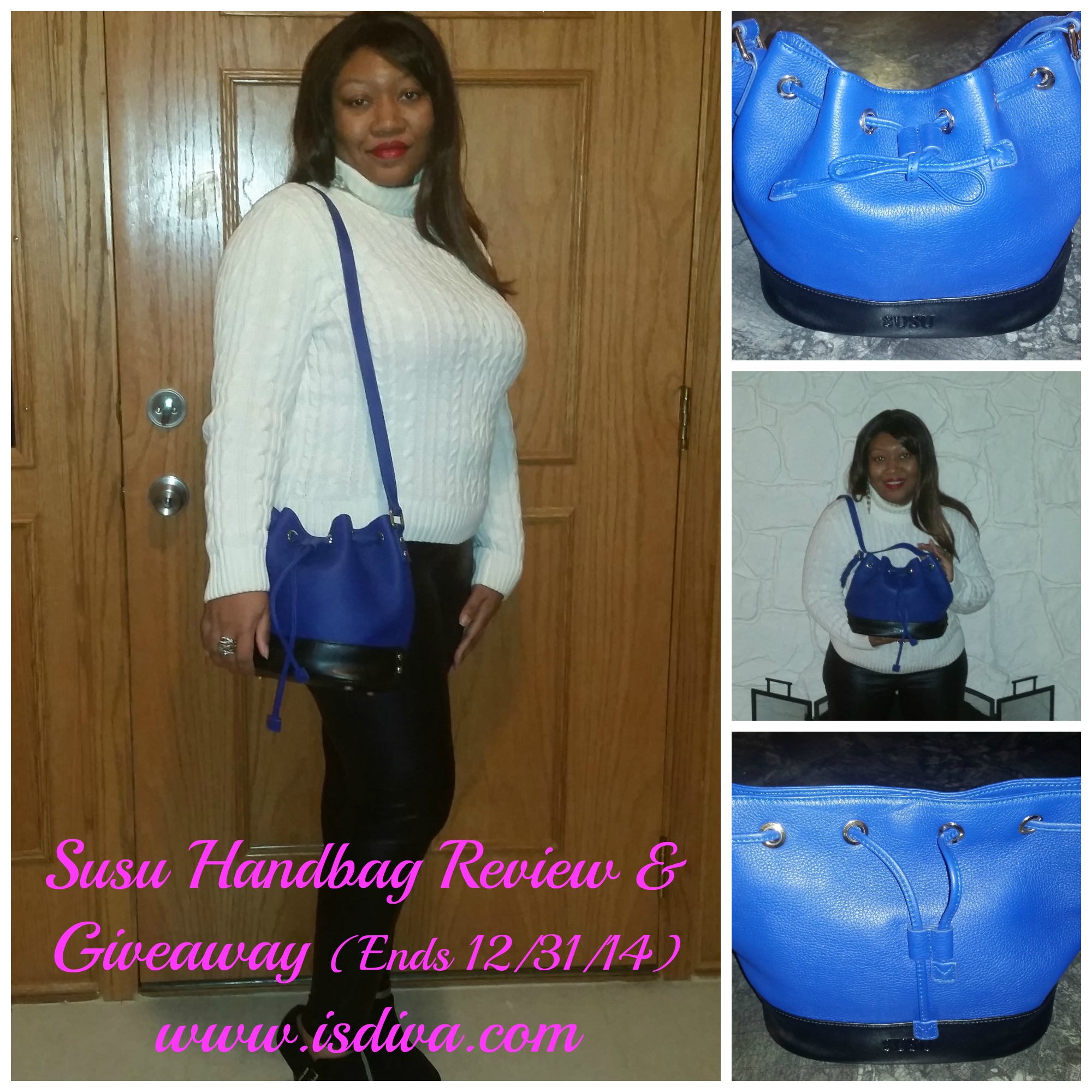 We all know I'm a Michael Kors and Louis Vuitton kinda gal, at times! I love having fun with cute purses. I don't think I have a preference between small clutches or large handbags, whatever I'm in the mood for.
Today I'm reviewing this oh so cute Ava – Royal blue Leather bucket bag Color blocking Crossbody. It fits so nicely. The bottom of the purse has studs to keep it from totally laying on the floor, great for those days when the purse won't fit snugly on your chair.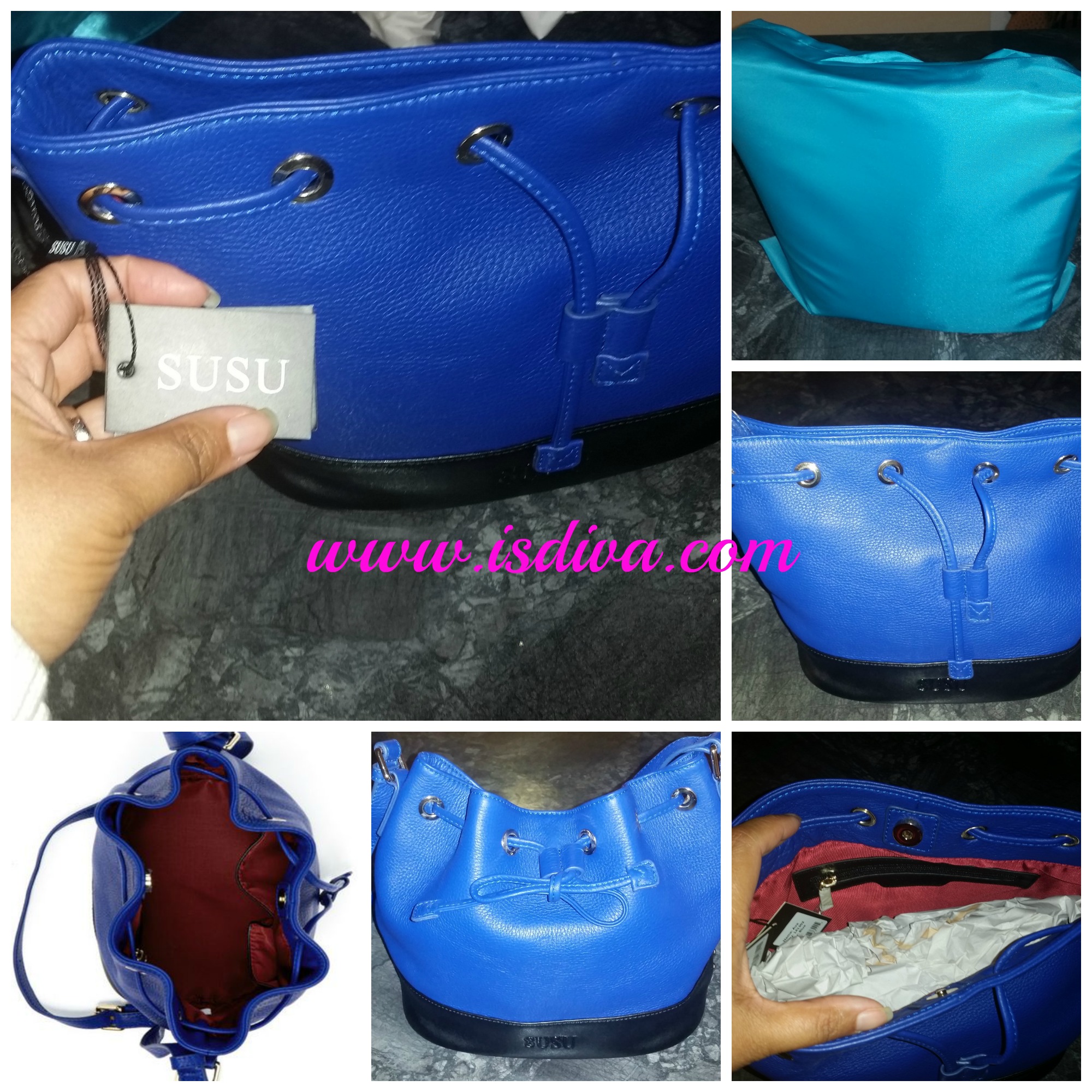 When I received it, I couldn't wait to open it up. It has beautiful stitching on the outside. When you open it up there is plenty of space. There is a nice, thick solid zipper pocket (nothing flimsy, I hate that when I'm rushing and it won't zip right). There are two inside pockets perfect to place your cell phone or coin purse and hold three of your favorite lipsticks or glosses!
This is the go to the store purse, the date night purse, or have a drink at the bar purse. It's just comfortable!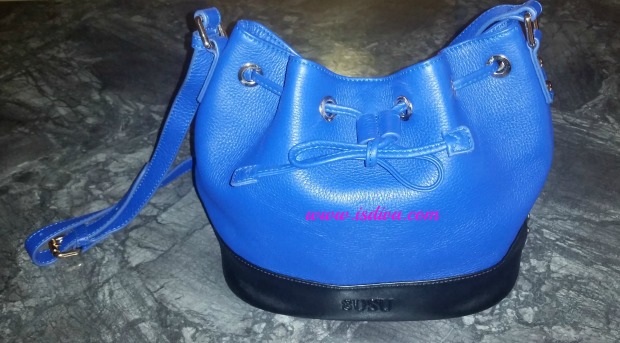 About The Ava!
The Ava is a soft genuine leather, made with a pebble pattern. It's a drawstring purse and has a magnetic gold closure. The inside is lined with fabric and there is an interior zipper as well. The purse is 9.75 inches wide, 9.5 inches in height, has a depth of 6 inches, and the strap drops 13-21 inches, so if you're short like me, yeaaa!
How You Can Get Your SUSU Handbag!
If you want the opportunity to grab your very own SUSU handbag, rush on over to SUSU for their Black Friday and Cyber Monday sale! You'll get 40% off your order and Free Shipping!
Just check out some of these bags!
Black Friday Deal Code: BLACKFRIDAY (Valid 11/28/2014 Only)
Cyber Monday Deal Code: CYBERMONDAY (Valid 12/1/2014 Only)
Green Monday Deal Code: GREENMONDAY (Valid 12/8/2014 Only)
Free Shipping Day Deal Code: FREESHIPPING (Valid 12/18/2014 Only)
The SUSU Handbag Giveaway
How would you like to win one of these must-have bags? This is perfect for yourself or give a special lady in your life (mom, aunt, sister, someone's done a lot for you right?) One winner will choose the bag of their choice. Continental US only (sorry AK, HI). Contest ends 12/31/14
Enter Below and Good Luck!
Good luck to all those that enter! Be sure to come back and tell me how you love your new purse!
~ Independent, Smart, Diva! Like this post? Please share with your friends!