Disclosure of Material Connection: I received one or more of the products or services mentioned above for free in the hope that I would mention it on my blog. Regardless, I only recommend products or services I use personally and believe will be good for my readers. I am disclosing this in accordance with the Federal Trade Commission's 16 CFR, Part 255: "Guides Concerning the Use of Endorsements and Testimonials in Advertising."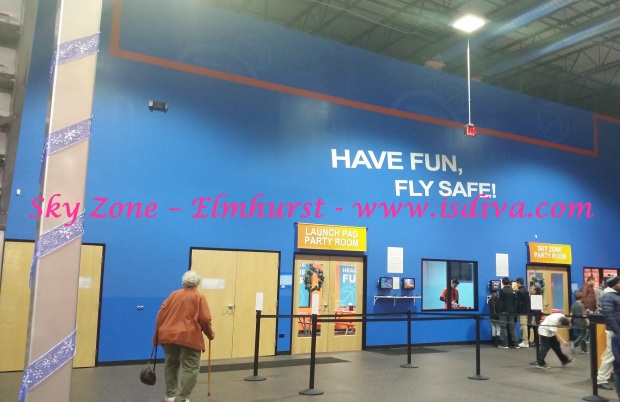 Things have been a bit stressful around here with the business and kids trying to adjust to high school. You are talking about one happy mom last week as I was offered free passes to hit up Sky Zone in Elmhurst. Unfortunately, Trey couldn't make it out as he had "plans" – – teenagers! But TeTe and I went on out and she had a ball.
Now let me tell you, I'm glad they are out of that Chuck E. Cheese's phase, but sometimes it's difficult to find a place for them to go to and enjoy. Although we went on a Sunday, and it was a lot of families out with their kids, I found out Fridays are a kick-tail day to take your tweens and teens.
We arrived in the afternoon and didn't have to wait long. We were given our time slot and a pass. You purchase your cool socks (one-time purchase) and yes, take them home with you to return with.
We browsed by the snack area and they had a lot of tasty treats there. The cost of the food and beverages were not bad at all!
Then we walked over to the locker area to secure our belongings. If you don't need something, just leave it in the car as the lockers aren't huge, but large enough for shoes, your purse, and a small coat.
It's also good to note, this is a great place for birthday parties. As you can see, it's very roomy and offer enough party rooms as well.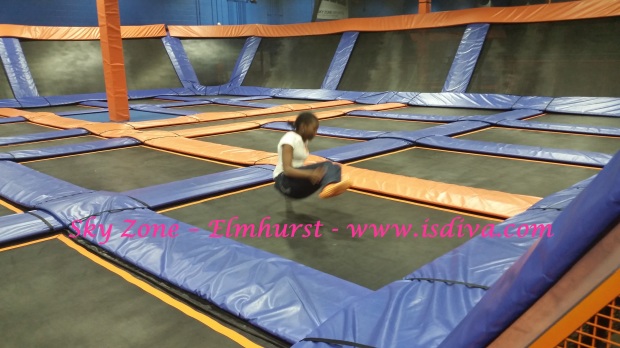 There are 4 main sections of Sky Zone, but so many different activities and programs to sign up for:
Open Jump – Huge area to play in. Just jump, do flips, and bounce off the wall! Don't worry, kids are separated from the big kids!
Ultimate Doge Ball – Yea we were wimps and skipped out, but there were like three separate courts and all looked fun and engaging.
Foam Zone – I think TeTe loved this the best. You could flip on in and hold races with others at the mat.
Sky Slam – Awesome area to "Be Like Mike". There are three different hoops so you can dunk at any level!
GET ON MY LEVEL – WHAT!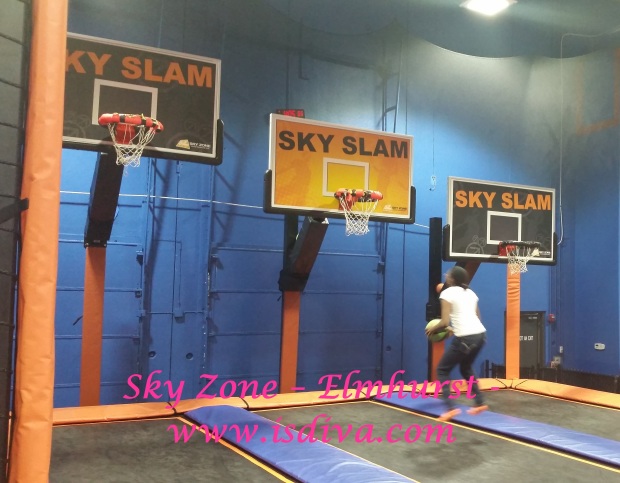 Now what's awesome is the Sky Fit class they host on Mondays and Saturdays. I'm going to check that out. I mean, I got out there with TeTe during Open Jump for 5 minutes and swear I dropped 5 dress sizes (ha-ha kidding, I wish) but it was one heck of a workout.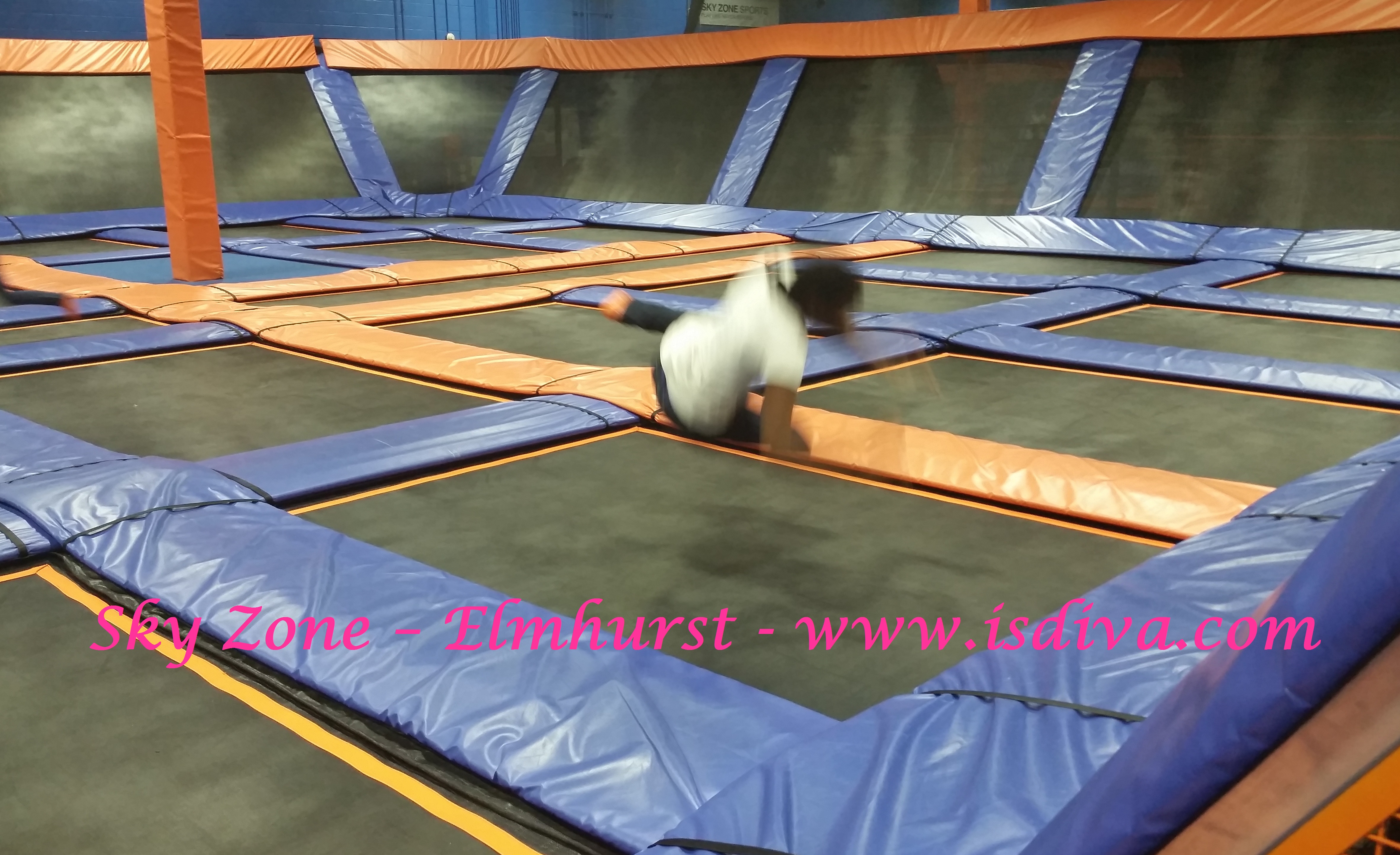 There are so many programs for toddlers, tweens, teens, and adults to have fun in.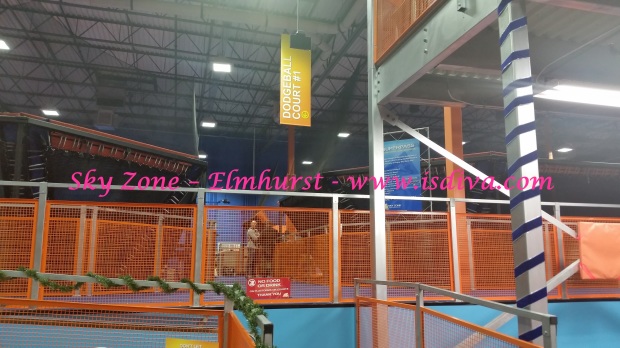 Hey TeTe, is it easy to get out?!
We enjoyed Sky Zone so much and the staff is totally awesome. And guess what! Sky Zone wants to extend the opportunity for ISDiva's readers to head on out and visit them as well.
You have your opportunity to enter for your chance to win four 1-hour passes to Sky Zone in Elmhurst. There will be one winner!
Either way, come on out to Sky Zone at 325 W. LAKE STREET, STE A in Elmhurst, IL. It's too much indoor fun to pass up.
Good luck to all and the giveaway ends Friday, December 19th!
~ Independent, Smart, Diva! Like this post? Please share with your friends!