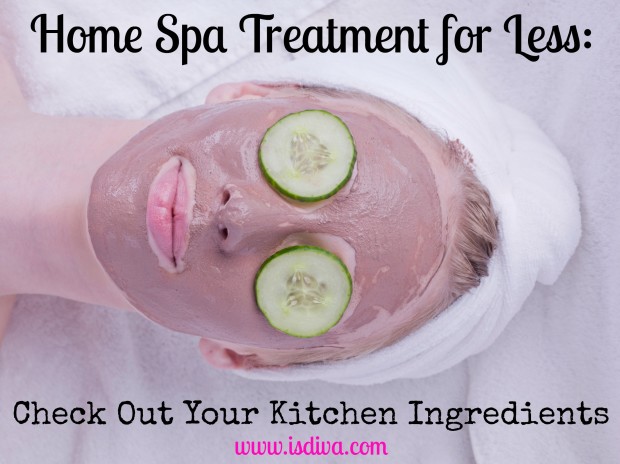 When it comes to looking after your skin and making sure that you look your best, it is easy to assume that you need to spend money on expensive products. However, if you consider a more natural approach then you could find a way to look good, without breaking the bank. What many people do not realize is that there are different kitchen cupboard items you could use to look and feel fantastic. Here are some quick ideas to get you going for an at home spa treatment at fractions of the cost of your favorite salon.
Hair Mask
If you have dark hair then you could make your own hair mask using coffee. This method works great on dark brown hair, but it does slightly stain it so it is better not to be used on light hair.
Simply take 3 large tablespoons of coffee and mix with a tiny amount of hot water and blend into a paste. When you have done this you need to add it to any hair conditioner. You can use a cheap brand if you want and you'll only need around half a bottle. Mix all of this together and then you are ready to place this on your hair. You should make sure every strand is covered – it's a messy job, so be careful. You should then wrap your hair in plastic (a carrier bag will do) and leave it for a good few hours before you rinse it out. The caffeine works fantastically well to give your hair a real boost.
Face Mask
Don't worry about spending a fortune on face masks, because you can make your own one of these too. One great method that works is to mix together honey and oats. You should make sure that the oats are crushed into small pieces. Add a tiny amount of water to the honey so it is ever so slightly run. Mix in the oats and spread on your face. Leave it on for at least half an hour and then rinse off with warm water – you'll notice a real difference.
Exfoliator
Making your own skin exfoliator is also easy. Simply mix together a table spoon of salt with every tablespoon of olive oil that you want to use – you can make up as much or as little as you like. You should find that it forms a paste. You can then work this into your skin (circular motions are recommended) leave for 10 minutes and rinse off.
These are just a few of the ways you can look after your skin using products that you probably already have at home!
~ Independent, Smart, Diva! Like this post? Please share with your friends!
Disclosure of Material Connection: I have not received any compensation for writing this post. I have no material connection to the brands, products, or services that I have mentioned. I am disclosing this in accordance with the Federal Trade Commission's 16 CFR, Part 255: "Guides Concerning the Use of Endorsements and Testimonials in Advertising."