Disclosure of Material Connection: I have not received any compensation for writing this post. I have no material connection to the brands, products, or services that I have mentioned. I am disclosing this in accordance with the Federal Trade Commission's 16 CFR, Part 255: "Guides Concerning the Use of Endorsements and Testimonials in Advertising."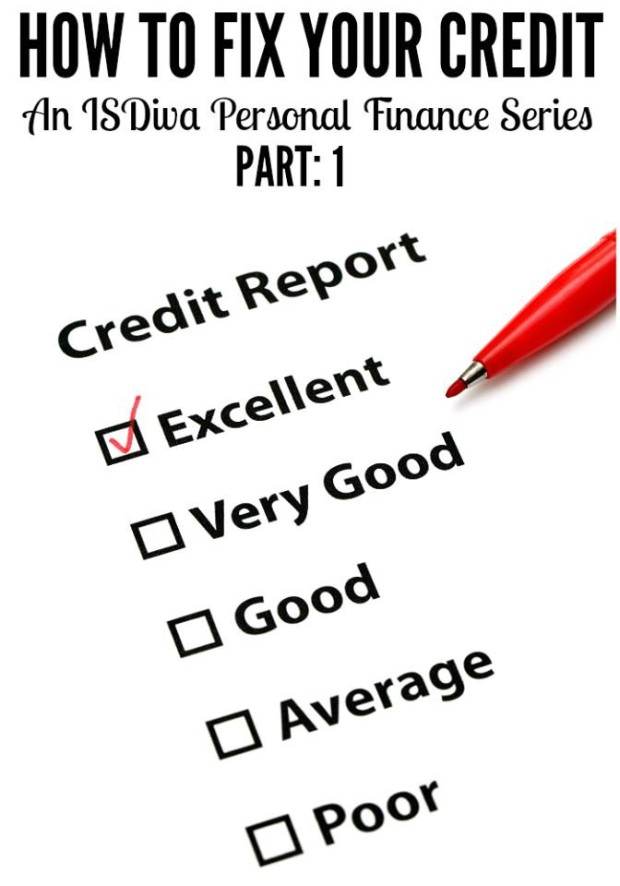 You may have noticed I touch on a lot of financial topics, and that's because I feel we (women) should always be on top of our financial game. So I decided to go a bit in depth with how you can get started on having a stellar credit report.
I'm not an expert by any means, and you should always consult with a credit expert or financial advisor. But, these are things that work for me!
This will be broken up into a few posts because it's just a lot to take in all at once.
Get a Copy of Your Credit Report
To know what you need to fix on your report first requires you to see it. You can get a copy of your credit report free, each year from Experian, Equifax, and Transunion. Now, the very first time you are starting your credit repair fix challenge, you should start by getting all three of your reports. The reason for this is because not every lender is going to report your credit to all three bureaus. It seems they do so more for Experian and Transunion.
Now, let's talk about the free sites. Many sites I'll just say are downright rip-offs. You can't even get your credit score – Nope, you have to pay extra! Credit Karma from what I'm seeing is totally worth the sign up. Why?
Because it's free!
Their full credit report is in beta stages, but it's a great start. Use this to monitor your report. Their report is via Transunion, so that places you on the right track. Next year, you can order one report quarterly to keep tabs on your report. By the end of this year, your goal is to a have a clean report for all three. Then, if info is not reported…Who cares! As long as it's not BAD info or false info!
How to Get Your Free Report
To sign up and get your free reports from the major bureaus, perform one of the following three actions:
Visit the Central Source at AnnualCreditReport.com
Request each via phone by calling 877-FACT-ACT (322-8228)
Complete the Request Form and mail it to:
Annual Credit Report Request Service, P.O. Box 105281, Atlanta, GA 30348-5281
Follow I-S-Diva's board How to Fix Your Credit: An ISDiva Personal Finance Series on Pinterest.


Do you order a copy of your credit report each year?
~ Independent, Smart, Diva! Like this post? Please share with your friends!