Disclosure of Material Connection: I have not received any compensation for writing this post. I have no material connection to the brands, products, or services that I have mentioned. I am disclosing this in accordance with the Federal Trade Commission's 16 CFR, Part 255: "Guides Concerning the Use of Endorsements and Testimonials in Advertising."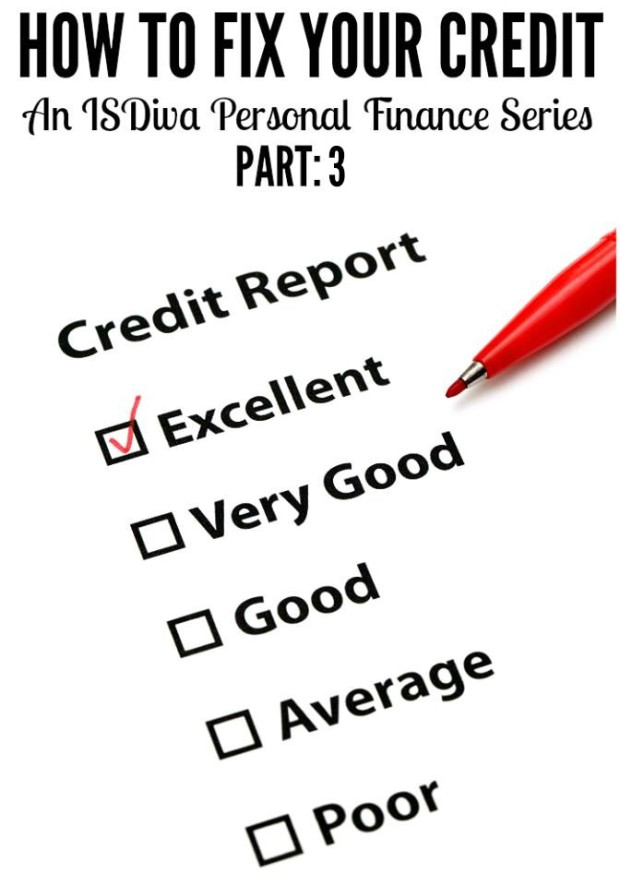 In part 2 of the How to Fix Your Credit -Personal Finance Series, I reviewed the 7 Important Sections of your report. Now we'll discuss how to handle any inaccuracies you've noticed.
The Four Dispute Methods and Which is Best
There are four methods to dispute any inaccuracies you find in your credit report. Either way, each credit bureau you file a dispute with has 30 to 45 days to investigate the situation and inform you of the outcome.
I truly would not recommend disputing anything via phone with anyone. There may be proof of you calling in, but absolutely no paper trail. Who knows if the representative you spoke with is detailing everything necessary?
Fax is not bad as you can send electronic faxes these days and keep an accurate record of what was sent. However, who's to say it's received on time and processed clearly?
Mail, or snail mail, is just that. A slow process. However, it can be effective if you want proof of a credit bureaus receipt of the information as well as needing to show them exactly what you see. In fact, in some circumstances, the bureau may ask you to send documentation in anyway.
Online is the easiest and in some cases fastest method to file a dispute.
To file your dispute click on for the following:
4 Steps to Filing Your Dispute
The online versions again are for simple disputes. When you need to back up your info, go for the mail option. Here are four tips to do so.
Highlight each error you see on your report.
Make a copy of each separate page of the error as well as the first page of your report.
Type a letter (typing versus writing so that it's 100% clear) explaining the inaccuracy. To get a great start, check out this Sample Dispute Letter by the FTC.
Send a copy of this dispute to your creditor as well. This ensures everything is in their hand, and nothing falls through the dispute process.
Make sure to follow up with your dispute if you do not hear anything back. Ensure they've received your request in 5 business days. You would be notified via email if you filed an online dispute and via mail if you phoned or sent them the dispute via mail.
If your dispute is found valid, it will be removed from your report. Ensure your other two reports are updated by sending a copy to the other two credit bureaus. However, if they deny your dispute, the information will stay on your file. If you feel this is still inaccurate, try again.
Be sure to keep up with the series. Below, you can check out the series on Pinterest and pin them for later. Next Monday in Part 4, we'll discuss how to negotiate terms with your lender.
Follow I-S-Diva's board How to Fix Your Credit: An ISDiva Personal Finance Series on Pinterest.


Have you had to file a dispute on your credit report? If so, which method did you use and how was the process for you?
~ Independent, Smart, Diva! Like this post? Please share with your friends!