Disclosure of Material Connection: I have not received any compensation for writing this post. I have no material connection to the brands, products, or services that I have mentioned. I am disclosing this in accordance with the Federal Trade Commission's 16 CFR, Part 255: "Guides Concerning the Use of Endorsements and Testimonials in Advertising."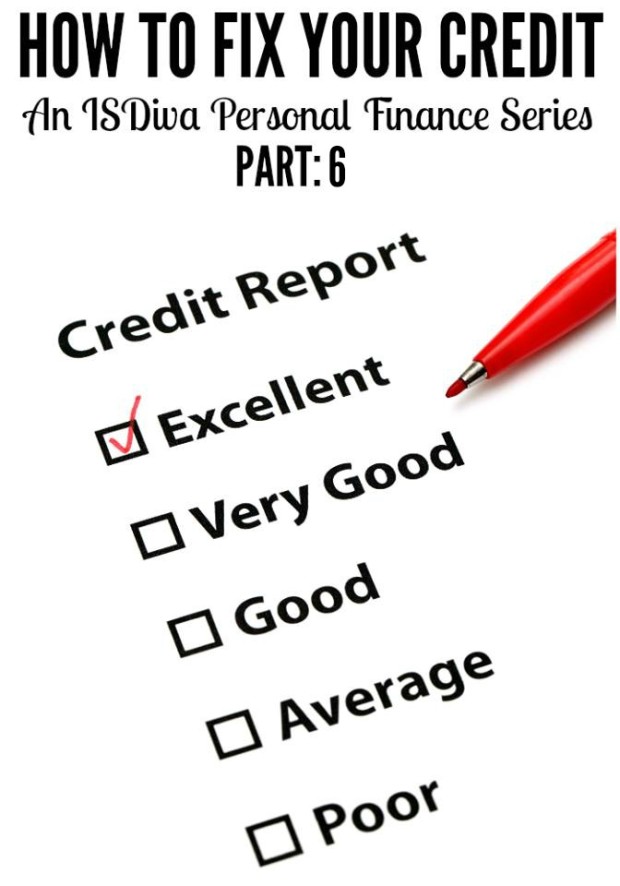 Last week in part 5 of the How to Fix Your Credit – Personal Finance Series, we reviewed paying more than the minimum balance to pay down your debt. Now, let's discuss two popular payment methods: The Avalanche Method and the Snowball Method.
Choosing a Method to Pay Your Debts
A few methods exist of how you should apply your money to pay your debts off. Two popular methods are the Debt Avalanche Method and the Snowball Method. Both are effective, and it just depends on how disciplined you can be of which would work best for you. There are many calculators available to plug in your info and follow a plan. However, here is a general overview of both.
The Debt Avalanche
The basis of the Debt Avalanche plan is to get rid of your highest interest rate debt first. You simply pay the minimum amount on everything else and apply all extra funds towards your highest interest rate debt. It is that simple. Once that is paid off, you can do the same for the next bill. You continue this method until all your debts are gone.
The Snowball Method
The basis of the Snowball Method is to eliminate debts as soon as you can. Then apply the freed up funds towards your next debt. So in this plan, you want to start with your lowest debt, even if it is the lowest interest rate.
When to Use What Method
In all honesty, I'd prefer the debt avalanche. I want to have more of my money back in my pockets faster. The Snowball Method is for people that NEED to SEE immediate results. So having a $200 credit card balance eliminated first is more gratifying than paying off a higher interest rate credit card. Hey, I can't argue. Do what you must. Just stick to a payment plan method and eliminate your debt!
Have you heard of these two debt elimination methods? Which payment method do you think will work best for you? Or, if you currently use one, how do you stick to your guns?
Be sure to keep up with the series. Below, you can check out the series on Pinterest and pin them for later.
Follow I-S-Diva's board How to Fix Your Credit: An ISDiva Personal Finance Series on Pinterest.
~ Independent, Smart, Diva! Like this post? Please share with your friends!