Disclosure of Material Connection: I have not received any compensation for writing this post. I have no material connection to the brands, products, or services that I have mentioned. I am disclosing this in accordance with the Federal Trade Commission's 16 CFR, Part 255: "Guides Concerning the Use of Endorsements and Testimonials in Advertising."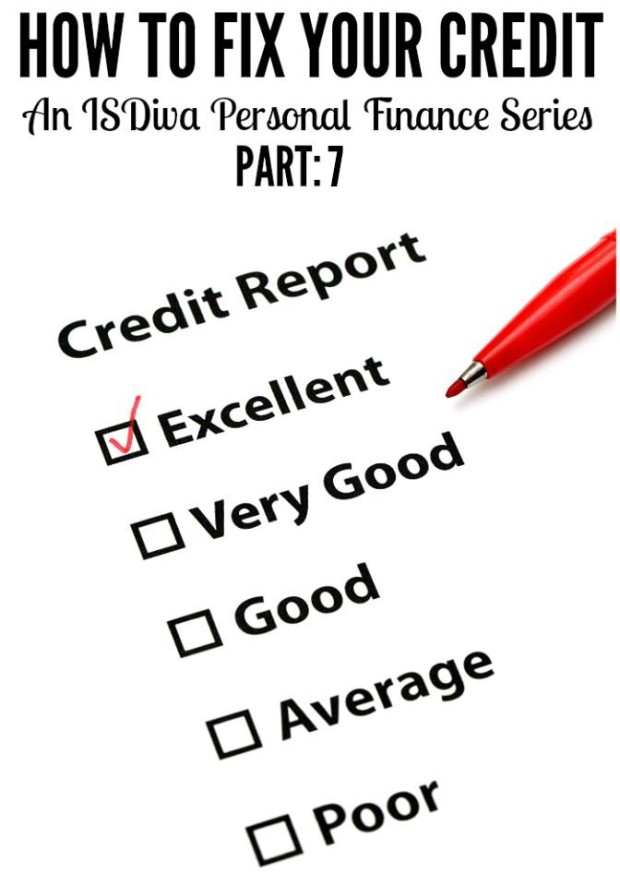 Last week in part 6 of the How to Fix Your Credit – Personal Finance Series, we discussed two debt elimination methods, the Avalanche Method and the Snowball Method. Hopefully, you've chosen a strategy and have a plan of how to get extra money to pay them down. If your credit is in a good to excellent standing, check out this neat trick to pay down your debt with a bit of shuffling.
Use Your Balance Transfer Offers
Most advisors will tell you to stay away from credit card offers. You are caught up in accepting new credit cards. You go to the store to buy new things. If you are not good at being financially responsible, this is the right call.
However, your credit cards can help you pay your debts down faster. You can save hundreds to thousands of dollars if you transfer your current credit card balance to a low or no interest credit card.
Before jumping on the phone or going online to transfer, get your calculator out first. Some balance transfer offers have fees associated with completing the transfer. You want to make sure the low-interest rate offer offsets this fee. If it works, you are ready to transfer.
Now, there are three important rules to keep in mind.
Do not use your card with the cleared balance. This defeats the purpose of paying it off. Cut the card up or throw it in the freezer for emergencies only.
Be sure to calculate when this new card should be paid off. For example, you may have an offer for 0% interest rate for the first 18 months. However, your minimal monthly payment is much lower than what you need to pay to have your balance paid in full by the end of the 18th month. So, be sure to do the math. If not, you will find yourself paying the new interest rate on the remaining balance. This will start from the point you transferred this balance over.
Don't attempt to use this card either, especially for cash advances. Usually, balance transfer offers are only 0% of the transferred amount – not new purchases. And remember, cash advance interest rates are always higher than your general interest rate.
Have you taken advantage of balance transfer offers before to eliminate your debt?
Be sure to keep up with the series. Below, you can check out the series on Pinterest and pin them for later.
Follow I-S-Diva's board How to Fix Your Credit: An ISDiva Personal Finance Series on Pinterest.
~ Independent, Smart, Diva! Like this post? Please share with your friends!