Disclosure of Material Connection: I have not received any compensation for writing this post. I have no material connection to the brands, products, or services that I have mentioned. I am disclosing this in accordance with the Federal Trade Commission's 16 CFR, Part 255: "Guides Concerning the Use of Endorsements and Testimonials in Advertising."
This past Friday, I asked you all to fill in the blank to the post: It's Like Drake Says: Started From the Bottom – Happy Friday!
I want to get good grades, so when I graduate I _______________.
I've seen some pretty great responses. These are all answers your family and friends can all be proud of you for. I in no way intend to downplay any of your aspirations in life. But, in a recent conference I attended, my eyes sure did open up.
You see, the speaker asked us all the same question. In a room of possibly 200 people, we all responded: can go to college.
Not one of us responded: can start my own company. How weird is that?
200 people all knew they wanted to graduate from high school and go to college.
Education Facts, or Not so Facts
So our educational curriculum was started back in the who the heck remembers age. But, since then, school has always been about what? Reading, Writing, and Arithmetic. That's excellent for standards; we truly need it. But now, let's take a look at something else. Science class.
How many of you get up from your desk job, let's say once a week, and go in the back to dissect a frog (veterinarians, please don't mess this up for me)
THE SUM OF EVEN INTEGERS:
The sum of the even numbers between 1 and k is 79*80, where k is an odd number, then k=?
(A) 79
(B) 80
(C) 81
(D) 157
(E) 159
So umm, do you answer this question at work to get a raise? This is to all you writers out there.
Let's Get to My Point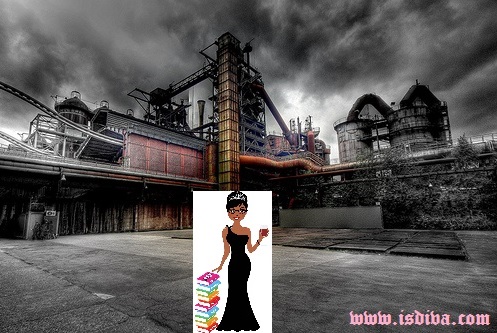 Image via Flickr by extranoise
Our educational system was based on whatever the heck was going on in the industrial ages. Our lives are not wrapped around that stuff any longer. Now it's technology!
It pains me to see some people in my generation have no clue about technology other than their smart phone. Now we're entering a time where we must type a minimum of 45WPM, and some people can't find the A key (hint, that button next to the cap lock you use to scream expletives to your ex).
So while it's fine to go to college (and you best believe my kids are) I do encourage their involvement in courses and activities that will give them a more well-rounded experience and prepare them for the world of business – their own business, at that.
My Family Expectations
Being raised in a household of two entrepreneurs, we kinda expect that out of them. However, if they say, Well mom, dad, I want to be a veterinarian and chop those frogs all day and be a game designer (which by the way is what they want to be), no problems out of us. As long as they make this CHOICE on their own and not let our economy dictate their future.
What I want to say last is, that if you have a plan for your life, a goal, an ambition, do it. If you want to be financially free, make your path. You do what you have to do to make the parties, make the vacations, etc. so it's time to sit down, invest in yourself and a new business.
Do I do it? Absolutely!
And I wish I had known $XXX, XXX in student loans ago what I know now.
~ Independent, Smart, Diva
~ Independent, Smart, Diva! Like this post? Please share with your friends!