Disclosure of Material Connection: Some of the links in the post above are "affiliate links." This means if you click on the link and purchase the item, I will receive an affiliate commission. Regardless, I only recommend products or services I use personally and believe will add value to my readers. I am disclosing this in accordance with the Federal Trade Commission's 16 CFR, Part 255: "Guides Concerning the Use of Endorsements and Testimonials in Advertising."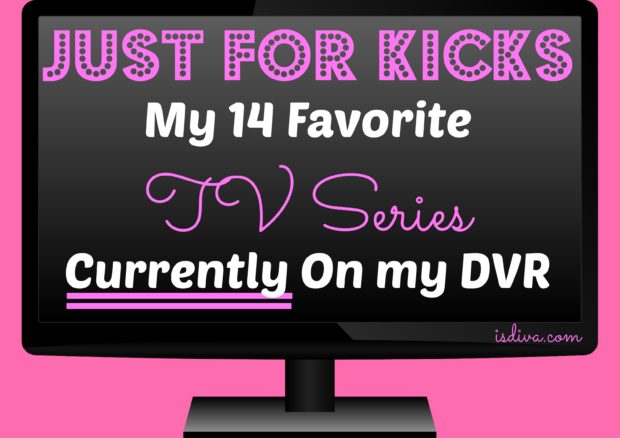 You know, I've seen a lot of people post about their favorite television shows. So why not list my favorite series? I love so many different types of shows from horror, to drama, to action. I'll start by saying RIP to the Vampire Diaries Series. I literally cried during the last episode.

So I guess my favorite shows are what are currently on my DVR. I work day and night. I kid you not I did not leave the office until 9:45 pm last night. So sometimes I make it home and watch a few things, other's I don't get to see for week's out. My DVR is currently 82% full with 149 Recordings. Hard to imagine but it's very possible. So below I have my top 13 shows. Now I apologize up front: Y'all know I can get a little carried away.
It's my blog and I'll talk –ish if I want to!
Quantico – A team of FBI and CIA recruits go up against terrorists and never know who to trust.
Designated Survivor – Kiefer Sutherland is back again, this time seated in the Oval Office. Why was he chosen to be the Designated Survivor while all of Congress was wiped out?
For My Man – It's amazing what great lengths women will go through for their men all in the name of love.
Greenleaf – Coming back home and trying to right all wrongs doesn't go as planned for Grace Greenleaf. Can she come home and be the perfect daughter, get her mother's love and respect, still be a daddy's girl, and hold the family together after a lifetime of dark secrets? You already know Oprah's name is all over this show. You go girl!
The 100 – Coming back to Earth was a dream. However, now they face more death-defying feats living on Earth such as the Grounders. How shall they overcome the next challenge of the Black Rain?
Empire – The Lyons family really shows who is king in the music industry jungle. This family has more scandals than one can imagine. And the fact that dad and all three sons are fine and talented … ladies watch it if you have not!
Pretty Little Liars – I just can't fathom why these four women can't seem to shake off ~A. They've been taunted since high school by one person who wants to seem them all dead it appears. What on earth did they do?
Fatal Attraction – Love conquers all, but I'll be damned if I'll stick around a crazy, dramatic relationship or love triangle to soon become dead. But this show does help you see just how many crazy people exist out there and to always watch your back.
The Real Housewives of Atlanta – I 100% refuse to explain what this show is about because the cast doesn't even know what it's about. I hate to say this, but it's entertaining to see these women bicker. But, it's also sad because these women are bickering. Why not show how productive they can be, uplift other minority women, and showcase themselves in a different light rather than what society makes us out to be – ignorant and ratchet! Y'all are thinking the same thing, but still laugh and giggle… I guess we're all hypocrites.
Sleepy Hollow – Ichabod Crane came back to the town of Sleepy Hollow to fight the Headless Horseman and stop the Apocalypse. I'm dying to see if Abby Mills will appear soon! I miss her so! The Original Witnesses!
The Haves and Have Nots – Ok, honestly, I pray one day Tyler Perry makes it across my blog to read this – – I love the show and the plot, but honestly, these characters need more lines. What happens in this show can be done in 15 minutes – tops! Stop repeating the same damn thing over and over again – –
Veronica

Yes, David

Did you … kill my mistress?

No David

David… I did not

Veronica

David

Don't play with me woman

David, but, I didn't
Ok, I think I have it all out now … just more lines, please for the Love of God and Television!
This is Us – Such a cute show. I haven't watched but a few episodes but love it dearly. Three triplet siblings (Two Caucasian and one African American) all leading their lives and experiencing drama in each. Through thick and thin they love each other dearly.
Girlfriends Guide to Divorce – This is definitely not a guide to divorce I'd follow. Abby and Jake do not have that normal relationship after divorce. But the things the girlfriends actually go through together – priceless. I can't imagine these women getting old and turning into Golden Girls.
Being Mary Jane – Ok, this only made it last on my list because it's not on my DVR. But I promise I love every second of this show. And who can't take one of her famous quotes? Mary Jane literally lives each day of what every minority woman seems to deal with when it comes to her career, education, family, and men. Since she's last … here's the Trailer!
And believe me, I have more favorite shows such as Power and Game of Thrones. I guess that'll spark another post when the shows are back on and I get HBO again!
What shows are on your DVR now?
~ Independent, Smart, Diva! Like this post? Please share with your friends!