Disclosure of Material Connection: This is a "sponsored post." The company who sponsored it compensated me via a cash payment, gift, or something else of value to write it. Regardless, I only recommend products or services I use personally and believe will be good for my readers. I am disclosing this in accordance with the Federal Trade Commission's 16 CFR, Part 255: "Guides Concerning the Use of Endorsements and Testimonials in Advertising."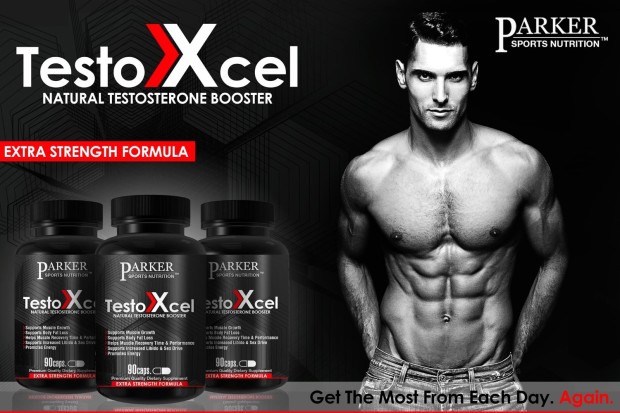 This is a Guest Post
For men looking to raise their T-levels, this amazing new product is for you. TestoXcel is a natural testosterone booster. It helps build muscle and burn fat, naturally increase sex drive and stamina, boost energy and mood, enhance muscle strength as well as maintain muscle function.
This patented formula is a blend of Zinc, Magnesium, Vitamin B6, Vitamin B12, Arginine, L-Carnitine, and other high quality, muscle strengthening ingredients.
This a no-fluff, hardcore men's T-booster, blended to perfection with ingredients clinically tested and proven effective in studies published in the British Journal of Sports Medicine and The Journal of International Society of Sports Medicine. Clinical doses of the most proven testosterone-boosting compounds force your pituitary into overdrive and triggers the release of "free testosterone". One study indicated that men taking Fenugreek increased their bench-press and leg-press strength twice as much as those taking a placebo.
Some of the benefits of using TestoXcel include:
Better athletic performance
Enhanced recovery ability between workouts
Improved lean body mass composition
Reduction of fat in midsection
Increased libido level and sexual stamina
Triggers the release of 'free testosterone'
TestoXcel is 100% risk free, guaranteed! If for any reason you are not satisfied with TestoXcel simply return any unused portion for a full, no hassle, 120-Day Money-Back Guarantee – Period!
In celebration of TestoXcel launch, Friday, February 13, 2015, however, ISDiva's readers are entitled to receive a FREE 30 day supply of TestoXcel. All that Parker Naturals asks in return is your honest Amazon Review feedback. Simply complete this form and come Friday morning you will be emailed your exclusive free coupon code to order this Friday, February 13th ONLY. Don't miss out!
Are you ordering this product for yourself or the man in your life?
~ Independent, Smart, Diva! Like this post? Please share with your friends!