Disclosure of Material Connection: I have not received any compensation for writing this post. I have no material connection to the brands, products, or services that I have mentioned. I am disclosing this in accordance with the Federal Trade Commission's 16 CFR, Part 255: "Guides Concerning the Use of Endorsements and Testimonials in Advertising."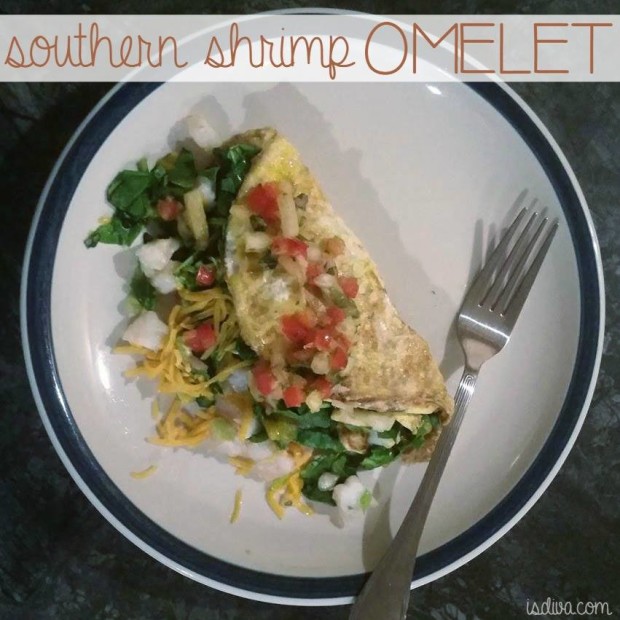 Another amazing Saturday. Home from work for the weekend, so I decided to make yet again another omelet. Going off my theme of shrimp (plenty left over), I decided to make a shrimp omelet.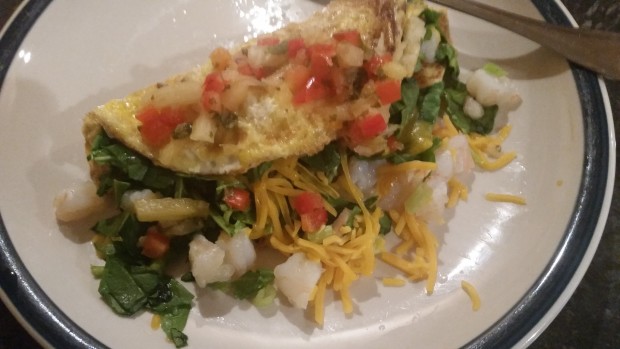 If you're good at making omelets, this is just as simple. Swap out your favorite meat for shrimp! See, easy. For this recipe, though, I decided to spice it up just a bit. I added in a pineapple and mango salsa that has a bit of a spicy kick to it. I get this from the River Forest Whole Foods Market.
Ingredients
Cooking spray
2 large eggs
¼ cup of milk
5 medium/large shrimp (deveined, cooked, and diced)
Green onions, diced
Handful of Spinach
Handful of shredded cheddar cheese
Favorite fresh salsa mixture
Instructions
Warm a small skillet on the stove.
In a bowl, mix the eggs and milk.
Before pouring into the egg mixture, spray the pan generously with the cooking spray, and then add to the egg mixture.
As it firms up, lift the edges of the omelet so that any runny eggs run down and get firm.
Flip the omelette over and top off with the shrimp, onions, spinach, and top off with the cheese.
Fold the omelet in half over the vegetable and cheese mixture.
Side your omelet on the plate and top off with the salsa mix.
http://isdiva.com/southern-shrimp-omelete/
~ Independent, Smart, Diva! Like this post? Please share with your friends!