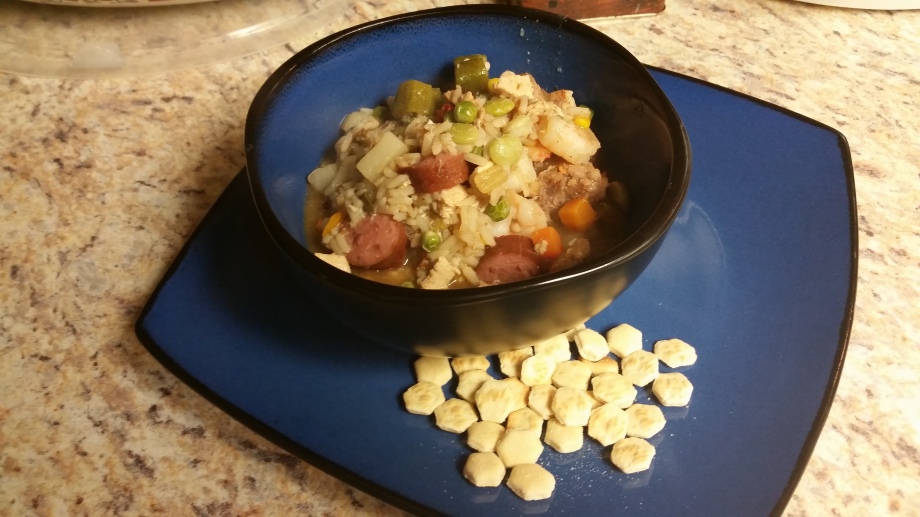 Both my family and my fiancé's family are from the south. We just love southern foods, especially gumbo! Now the best gumbo has so much in it, it's a dish you only make about 3-4 times a year because it's so expensive. I mean, an authentic Louisiana gumbo has large shrimp, crab, crawfish, and Andouille sausage. To feed a family of four or more, you're coming out of pocket with well over $100. And sometimes, you just don't have time for that! Ohh, and let's not forget the roux!
So, when I'm short on time and stingy with cash, I make this excellent economic gumbo. Don't worry, the taste is amazing and made my fiancé get off the phone to eat (you can rarely catch him off the darn phone)!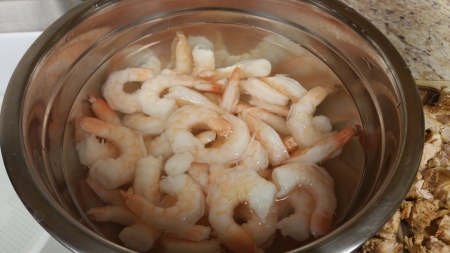 Get a bag or two of medium to large shrimp. Allow to thaw in cold water. Once they are defrosted, pull the shell off the tails and discard. Let the shrimp sit in cold water until it's time to add into the gumbo.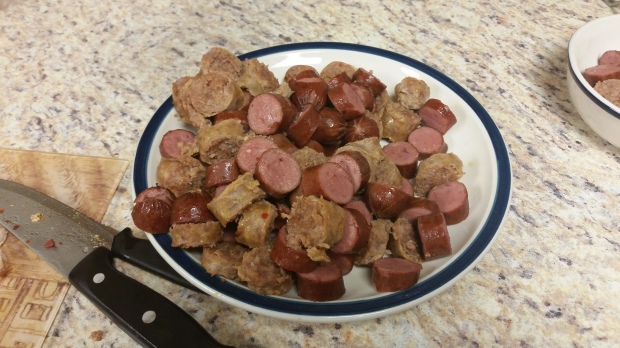 Boil your Italian sausage and other smoked sausage (who needs Andouille sausage anyway?). Cut and place to the side. Leave the boiled sausage water in the pan.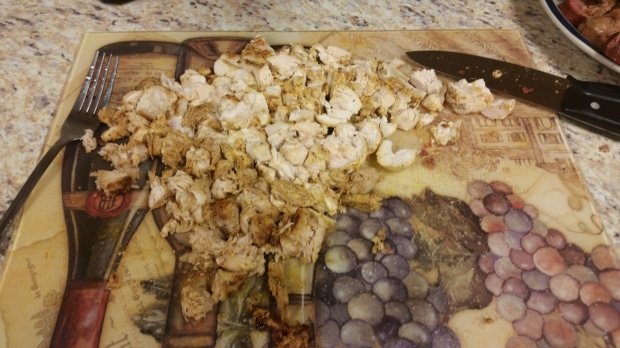 Cook up 3-4 chicken breasts. I threw mine in the skillet with a bit of olive oil. I seasoned it with salt, pepper, and chicken season salt. Dice it up into bite sized pieces.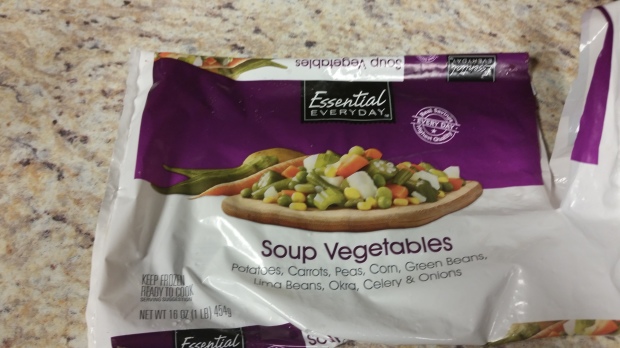 To make it really convenient, add a bag or two of Soup Vegetable blend.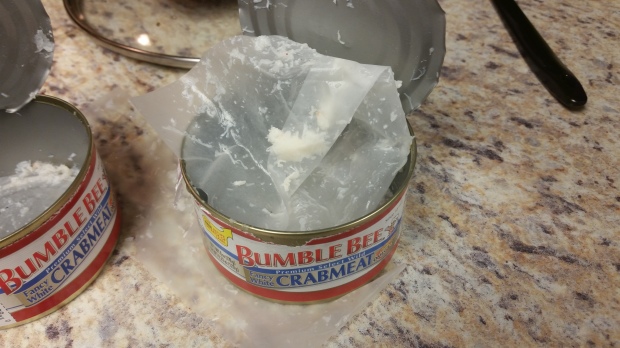 I also wasn't going to, but I saw the Bubble Bee Crabmeat was on sale, so I couldn't resist grabbing 2 cans!
Once everything is done, it's time to start adding your Zatarian's mix to the stockpot. I used my large pot and had just the right amount of water! Go figure.
Let it boil for about 15 minutes, then start adding your sausage and chicken back in.
Allow to boil for 5 minutes, then add your vegetables in for another 6-7 minutes.
Finally, throw the crabmeat and shrimp in. Mix everything well and it can simmer while the pot is off.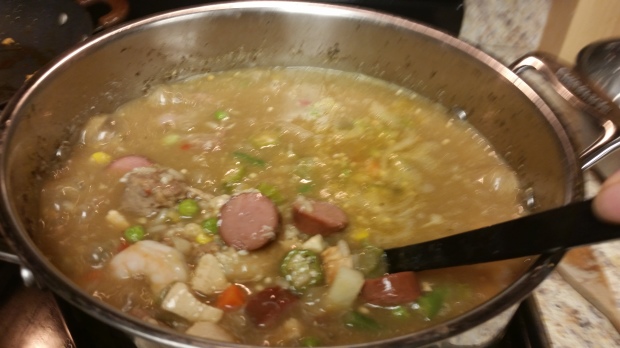 Serve it up with oyster crackers and you have an entire meal! I made mine with the Zatarian's Gumbo Mix with Rice, so I didn't need to add rice with mine.
How do you make your gumbo?
~ Independent, Smart, Diva! Like this post? Please share with your friends!