Disclosure of Material Connection: I received one or more of the products or services mentioned above for free in the hope that I would mention it on my blog. Regardless, I only recommend products or services I use personally and believe will be good for my readers. I am disclosing this in accordance with the Federal Trade Commission's 16 CFR, Part 255: "Guides Concerning the Use of Endorsements and Testimonials in Advertising."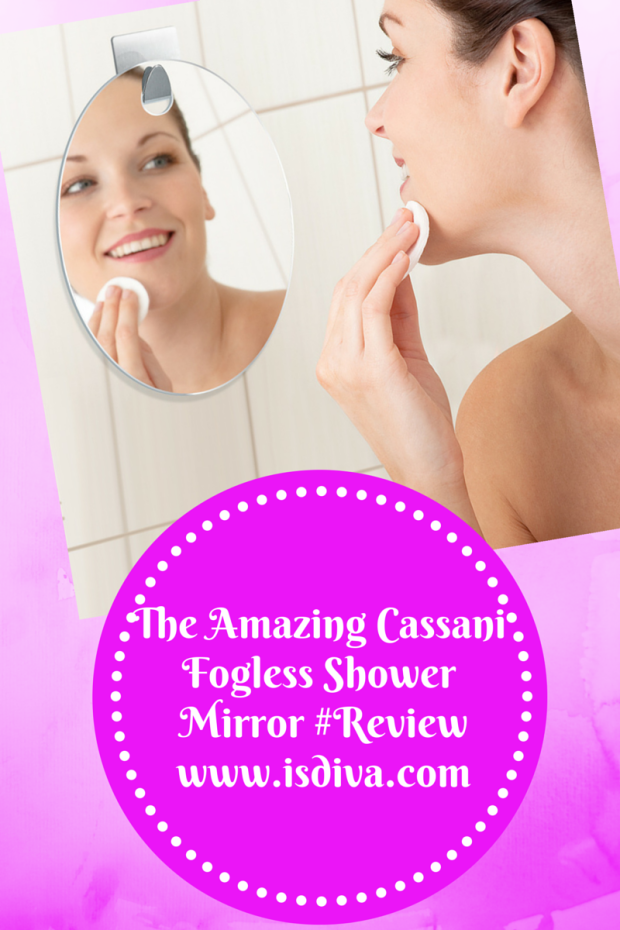 I ran across this amazing fogless shower mirror not long ago. I couldn't believe it when the offer came from Tomoson to do the review of the highest rated, number one seller in shower mirrors – The Cassani Fogless Shower Mirror.
What It Includes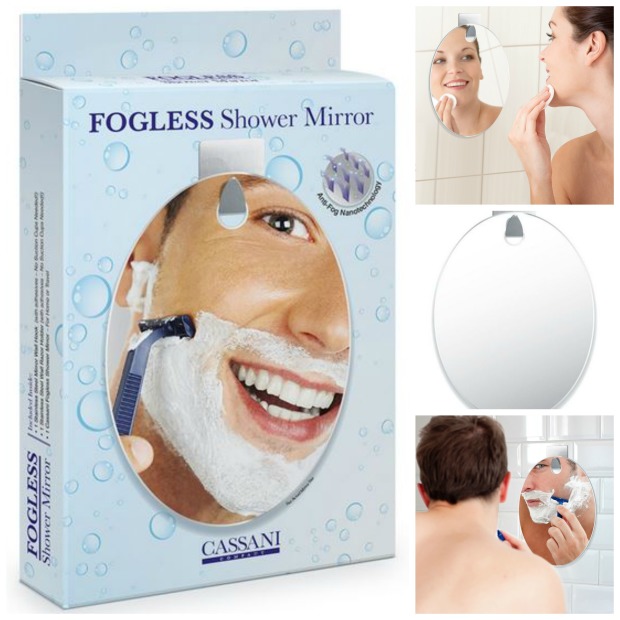 Inside, you'll have everything you need to set this up in your shower. It includes a stainless steel mirror wall mount, shaving razor wall mount, and, of course, the shatterproof fogless shower mirror.
Why This Mirror is Perfect for Anyone
The Cassani Fogless Shower Mirror is perfect for men and women. Of course, you're going to have those days when you need to get ready in a flash. We all have those wake up at the last minute day's. However, men don't want to rush out of the house without that quick tidy-up shave. The Cassani Fogless Shower Mirror allows you to shave right in the shower.
Women, may not need to shave their face in the shower, but have you ever had to shave under your arms and just can't tell if you got all the spots?! What about your facial routine? I have those days when I want to ensure I apply my cleanser (when I do use it, ha-ha) to my entire face. Not getting my hair wet is imperative – so I have to be careful around my hairline. The Cassani Fogless Shower Mirror is my protector, my shield! I can see everything!
Finally, what if you share a bathroom and both of you are getting ready at the same time? You can affix the Cassani Fogless Shower Mirror to your vanity mirror and do what you need to at the same time. It truly is a win-win.
The Cassani Fogless Shower Mirror is detachable so you can take it with you as you travel. There are no darn suction cups either, because we know they all stay in place – yeah right!
I think The Cassani Fogless Shower Mirror makes the perfect gift for Christmas (late gift giving), Father's Day, Mother's Day, or any other day of the year to say – Hey, I'm thinking about you.
~ Independent, Smart, Diva! Like this post? Please share with your friends!