Disclosure of Material Connection: Some of the links in the post above are "affiliate links." This means if you click on the link and purchase the item, I will receive an affiliate commission. Regardless, I only recommend products or services I use personally and believe will add value to my readers. I am disclosing this in accordance with the Federal Trade Commission's 16 CFR, Part 255: "Guides Concerning the Use of Endorsements and Testimonials in Advertising."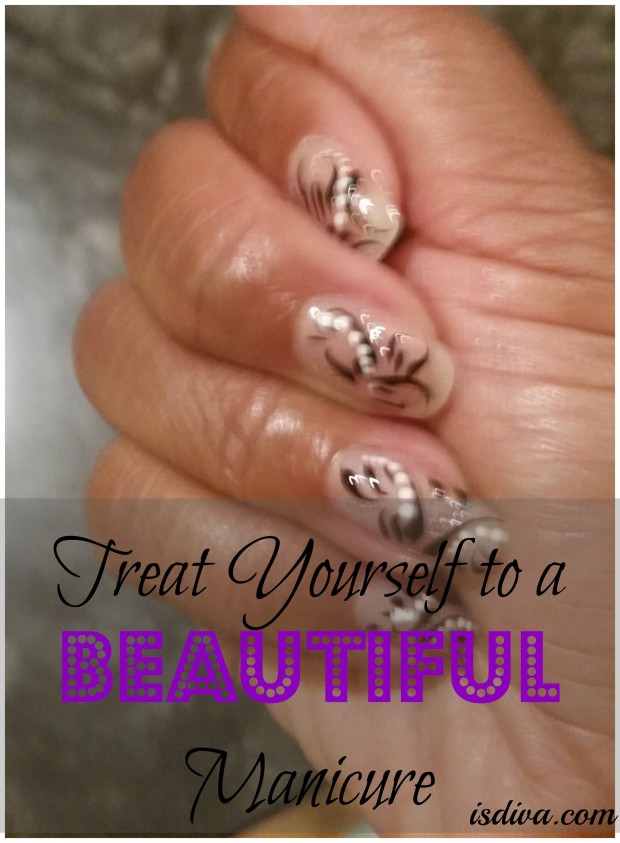 You know, it simply amazes me at how many women do not get their nails done. I mean, they don't even do them at home. Upkeep is so important these days in your professional and personal life. I personally get my nails done at least every two weeks.
I work hard for the money!
So I want to see something in return.
If money gets tight, I don't need to do any extra running around, purchasing lunches – just nothing extra! You can get your nails done for $12 in Chicago and if you go to the right location, which includes a mini-shoulder massage. Take the hour away from your weekend and just pamper yourself. You owe it to your sanity.
Advantages of Treating Yourself to a Beautiful Manicure
Healthy nails
1 hour of time to yourself
Time to think of a business idea
Reflect upon your work week
Pray
Meditate
Spend time out with your girlfriends
Get extra sexy for your date out with your man
How often do you get your nails done and what designs do you prefer?
Products I Recommend Checking Out:
~ Independent, Smart, Diva! Like this post? Please share with your friends!