Disclosure of Material Connection: Some of the links in the post above are "affiliate links." This means if you click on the link and purchase the item, I will receive an affiliate commission. Regardless, I only recommend products or services I use personally and believe will add value to my readers. I am disclosing this in accordance with the Federal Trade Commission's 16 CFR, Part 255: "Guides Concerning the Use of Endorsements and Testimonials in Advertising."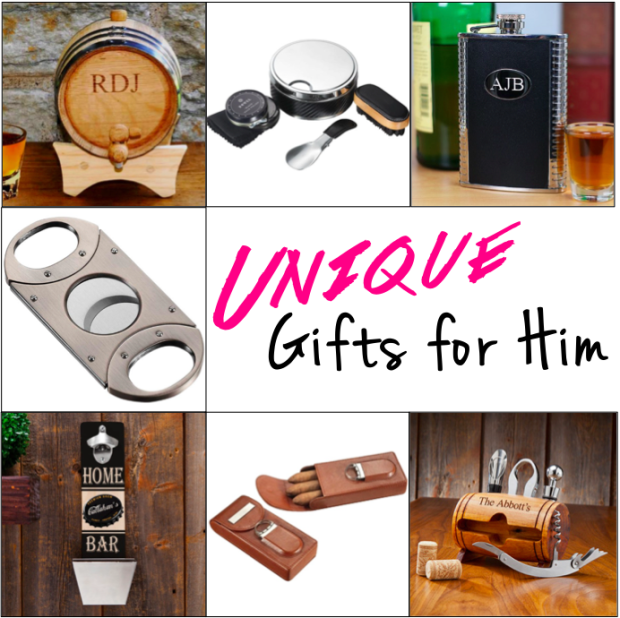 With Valentine's Day just around the corner, I'm sure you're interested in a few simple and affordable gift ideas. Here is a special guest post by Elly Bethune, Co-Founder of 9th & Elm!
Buying a Valentine's Day gift for the man that has it all can be such a pain! No, he doesn't need another pair of quirky dress socks, definitely not another tie…what other life-essentials does that leave us with? Hmnnn, how about these picks: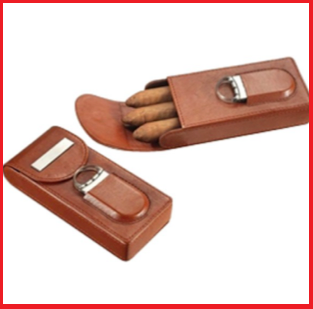 So you know your man's smoking hot, right? Why not share in his passion for fine cigars by presenting him with this handsome leather cigar case. Perfect for the traveling cigar aficionado who enjoys a smoke while out and about. Not only is this cigar case lined with high quality cedar to promote maximum freshness, but it also comes with a super handy cigar cutter!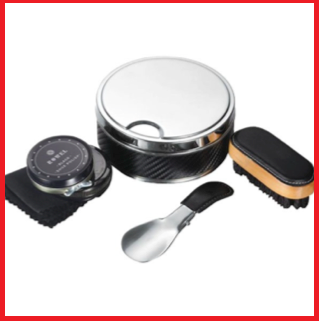 Every gentleman knows the benefits of keeping a sharp appearance. Between closing business deals and landing a lady, shiny shoes can get you far in life! Prep your man for the ultimate business proposal that is his everyday life with this full travel set shoe buffing and polish kit. Perfect for the traveling businessman that you're lucking to call your own!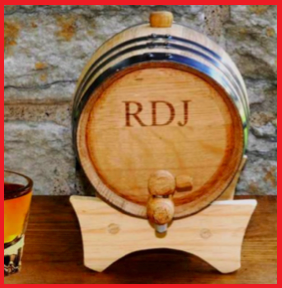 What's better than a bottle of his favorite whiskey? A vintage inspired oak whiskey barrel filled with his most favored libations of course! Surprise him with your attention to detail by monograming this party time favorite with his initials. He'll feel so fancy he won't know whether to drink it or just display it!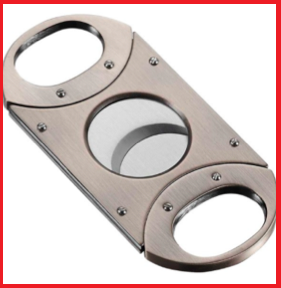 So he already has a perfectly curated set of cigars that pique his tastes, but does he have a high quality copper finish cigar cutter? Complete his collection with this stunning tool that has the capability of chopping cigar butts up to a 56-ring gauge! He'll definitely look like he knows what he's doing with this in his hand!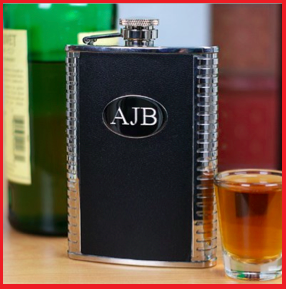 Celebrate his classy drinking side by gifting him an engraved leather flask that bears his initials. Paws off this one, we all know who this belongs to! Bonus points if you prefill with his favorite spirits ahead of time!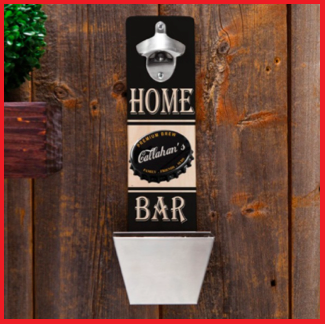 It's party time and you know the boys will be flinging their bottle caps all over if you don't have a designated spot! Clean up in one sweep and create a central beer opening spot with this handy wall mounted bottle opener. Believe us when we say there'll be a line to use this clever invention, even if just for the experience of hearing the cap clink into the built-in top catcher perfectly every time!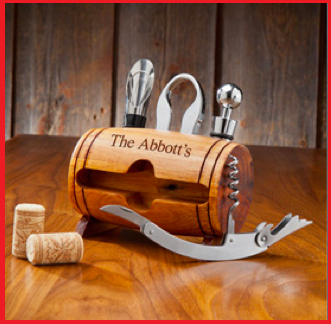 So you've got a wine guy on your hands, huh? Give him another reason to pop a cab next time you two do dinner at home with this gorgeous all encompassing wine opener and preserver kit! Fashioned in an oak cork-shaped display, this set comes with all the essentials to start your weekend off the classy way! Pus it doubles as a beautiful display next to his favorite bottle of wine!
And how about this. Use this special code: LUV9E for 10% off 9th & Elm products! This code is good through the big day! (February 14). Also, one lucky winner will receive a $100 site credit to 9th & Elm for this awesome giveaway! Be sure to register at 9th & Elm today for the latest deals!
What would you spend your $100 site credit on if you win the giveaway?
Terms & Conditions of the Giveaway
Giveaway begins: January 21, 2015 at 11:00 am CST
Giveaway ends: February 5, 2015 at 11:00 am CST
Winner must reside in the United States or Canada
Winner will be chosen at random by 9th & Elm, and will be notified by Feb 6, 2015
Good luck to all who enters!
~ Independent, Smart, Diva! Like this post? Please share with your friends!