Disclosure of Material Connection: Some of the links in the post above are "affiliate links." This means if you click on the link and purchase the item, I will receive an affiliate commission. Regardless, I only recommend products or services I use personally and believe will add value to my readers. I am disclosing this in accordance with the Federal Trade Commission's 16 CFR, Part 255: "Guides Concerning the Use of Endorsements and Testimonials in Advertising."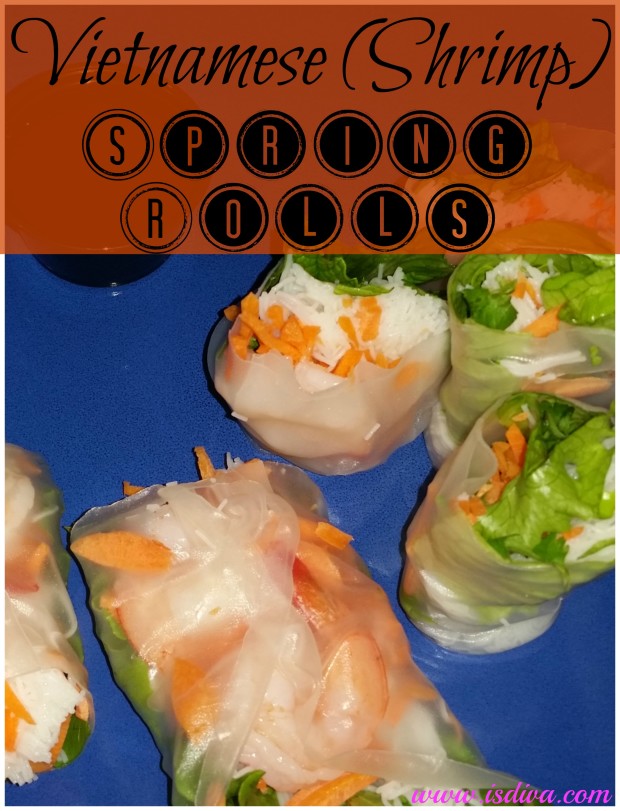 I'm a Thai Food fanatic …. In fact, the other week I went to my favorite restaurant in Oak Park, Mama Thai. It's just a nice, quiet environment, with good food and friendly service. Chicago has some great restaurants, but the low-key area is downtown Oak Park!
I'd just gotten back in town the night before and this was my last vacation day, so I really wanted to indulge in the moment to clear my head before work. Sometimes you just need that damn me-time, don't you agree? No kids, no friends, no man, just you and your own thoughts.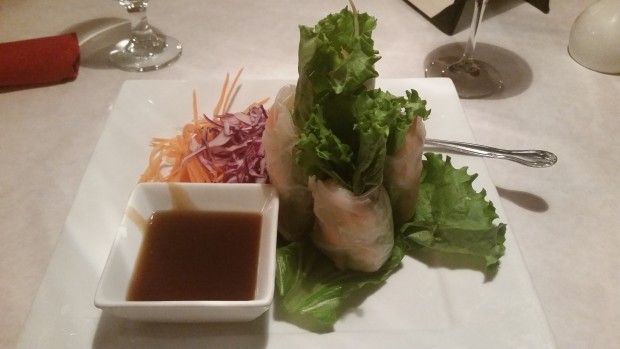 I ordered the Vietnamese Shrimp Roll for an appetizer and the Khee Mao which has noodles, hot peppers, tomatoes, carrots, baby corn, basil, peapod, and beansprouts. I ordered mine with tofu and beef as well. With the appetizer, I was only able to eat half….quite filling. Of course I had a glass of red wine that paired well with this dish.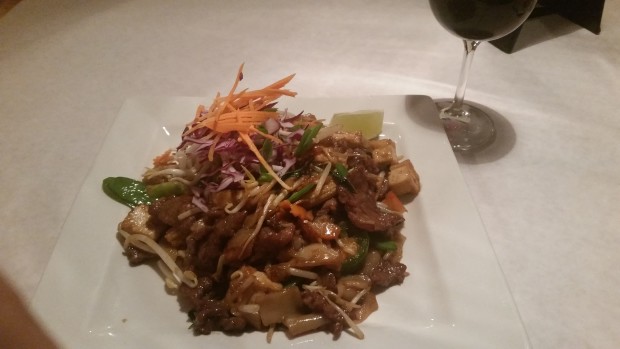 Now, I love Vietnamese Shrimp Roll's and could eat these all day every day, however, at $7.50 per order, it's just not going to happen too often! Don't get me wrong, they are worth it, but man, I got savings goals!
The other day, I really, really wanted some though. It's just a light, fresh dish to have morning, noon, or night. I told a friend of mine about it, and she wanted me to make them also and bring to work. She thought it needed salt and pepper! Like Michelle, how rude. First you talk about me having too much seasoning on my meat, but a straight vegetable dish, you want salt! You just can't please everyone. I do love you though girl!
Anyway, to make this all you need is a few, simple ingredients: shrimp, carrots, lettuce, mint, spring roll wrappers, vermicelli rice noodles, cilantro, and bean sprouts if you choose. Now all of these are optional ingredients, so if you don't like it, just disregard it.
Word of Warning: Learn from My Mistake
Let me just pause here to let you all know something that I did not know. I thought sprouts were sprouts! But by golly, they are not! I didn't see the words "Bean Sprouts" but did see "Broccoli Sprouts"… boy that is the nastiest something on earth! My daughter is in love with broccoli, so I think it was a mind thing for her that she liked them. They tasted almost hot, just nasty. We'll see if she continues to eat them. Needless to say, this recipe does not have sprouts of any kind in them, lol.
Making Your Spring Rolls
If you're using raw shrimp, boil them for 3-4 minutes. If you have cooked shrimp, just de-thaw and they'll be ready to go. Take the tail pieces off. Get all your ingredients on the table, like you're a line prep. The amount of ingredients you need just depends on how many you want to make.
I had about 15 wraps in the package that I had.
Major Tip
The trickiest part with making this recipe is preparing the rice paper and rolling them. If you don't care about looks (which clearly started to become my case) then it's not much of a problem. The rice paper needs to get wet for about 15-20 seconds, hence why I have the round pie pan out. And trust me, do it one by one!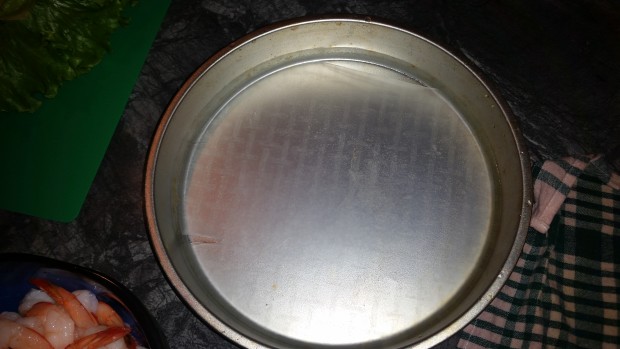 Put it on a damp cloth to work with, so it doesn't become too sticky. Line all your ingredients up, however, when you layer the ingredients, don't put in too much. The paper is thin so it'll start to tear with too many ingredients.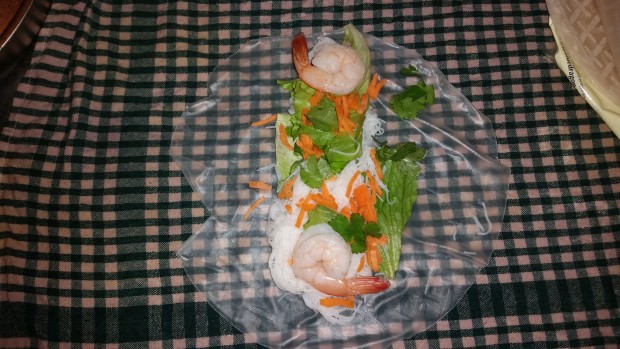 Roll one side of the paper and then fold the opposite ends in. Then complete the wrap, like a burrito.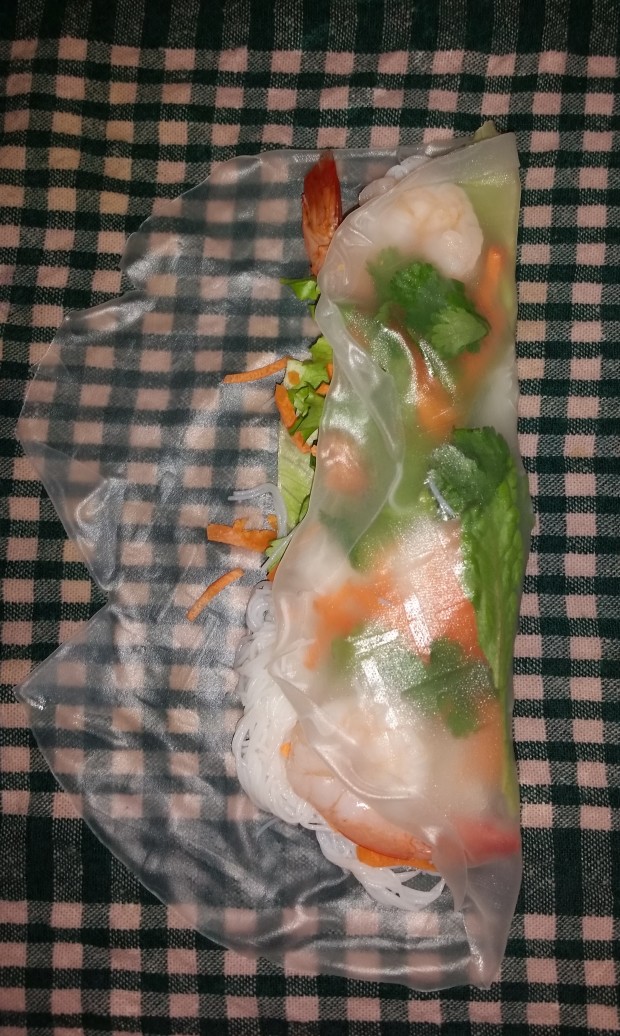 That's pretty much it! This is a great dish for the kids to help prepare as well, from washing the veggies to helping you layer them.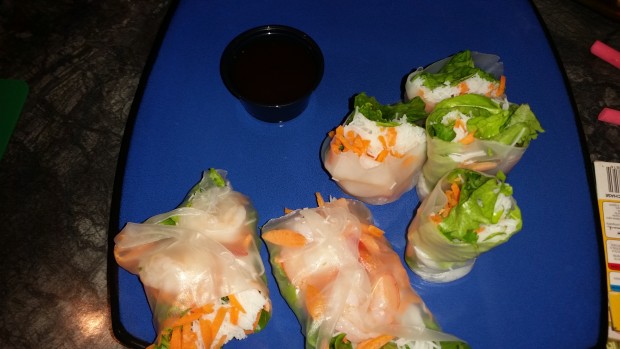 Also note, I found out the hard way to take those tail ends off BEFOREhand!
What's your favorite Thai Dish? Have you ever had spring rolls?
Vietnamese (Shrimp) Spring Rolls
Ingredients
Shredded carrots
Boston Lettuce leaves (or other lettuce you already have)
Cilantro
Fresh mint leaves
Spring Roll Wrappers
Vermicelli rice noodles (cooked according to package directions)
Shrimp (peeled, deveined, and cooked)
Plum Sauce for dipping
Instructions
Cook the vermicelli rice noodles according to the directions
Cook the shrimp according to the directions
Lay all your ingredients out side by side
Dip the wrappers in water for 15-20 seconds (should become very pliable). Lay out on a damp cloth.
Start layering small amounts of your ingredients right in the center like a burrito.
Wrap the paper starting with the right side over to the middle of the wrap. Fold in the other two sides. Then, complete fold from the left side.
Use a plum sauce for dipping. Enjoy!
http://isdiva.com/vietnamese-shrimp-spring-rolls/
~ Independent, Smart, Diva! Like this post? Please share with your friends!