Disclosure of Material Connection: I received one or more of the products or services mentioned above for free in the hope that I would mention it on my blog. Regardless, I only recommend products or services I use personally and believe will be good for my readers. I am disclosing this in accordance with the Federal Trade Commission's 16 CFR, Part 255: "Guides Concerning the Use of Endorsements and Testimonials in Advertising."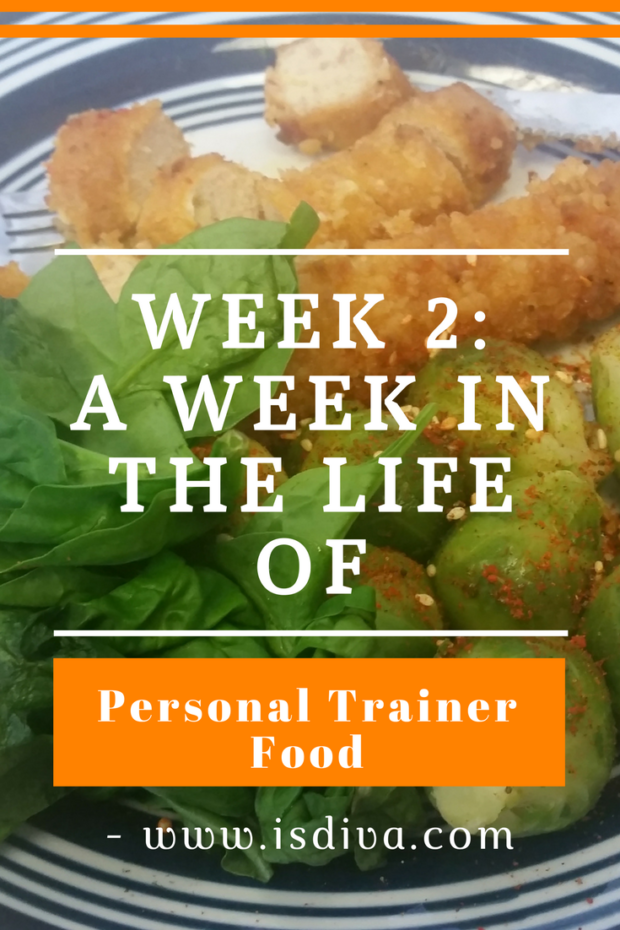 Hello all!
So it's been a busy week…or two…or three. I wanted to give a progress update on how I'm doing with Personal Trainer Food. My first post Week 1: Weight Loss Journey Using Personal Trainer Food, I just gave you a bit of info about what Personal Trainer Food is and how it works. Now I'll give you more details about my first week on the Personal Trainer Food (PTF) system.
How the Personal Trainer Food System Works
This system is adaptable. You don't have to eat just what's in the bags. You also receive amazing butter sauces. I have the Garlic, Bacon and Cheddar, and Sriracha Butter Sauces. You can use these as much as you desire. My favorite so far is the Sriracha, it has a slight kick to it. I add the garlic butter sauce to just about all my veggies as well as a bit of green or salad seasoning blends.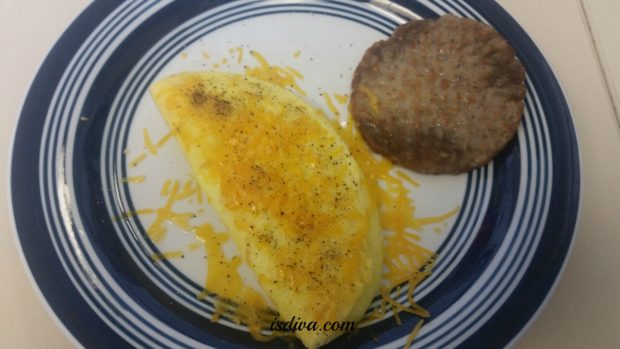 I add cheese to my omelets since I can have up to 6 ounces a day. You can have an unlimited amount of non-starchy veggies and leafy greens. Meats are even unlimited. This plan's goal is to steer you away from processed foods, starchy veggies, sugars, heavy dairy's such as milk and creamers, excess amounts of fruit, juices, and alcohol.
A Day in the Life with Nutrisystem
So, I'm comparing the Personal Trainer Food system with that of Nutrisystem. This is the first time I've ever tried Nutrisystem so this should be interesting, right?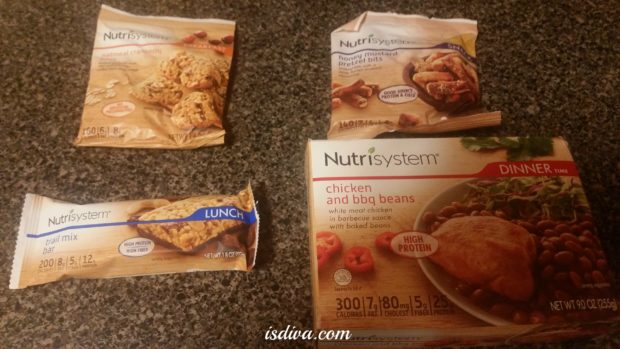 What comes with it:
Oatmeal cranberry bites for breakfast
A trail mix bar for lunch
Honey mustard pretzel bites for a snack
Chicken and BBQ beans for dinner
Nutrisystem Taste:
To be perfectly honest, this plan and I never even started the dating process! The food was too little and the taste was not there at all. The only thing I did enjoy was the pretzel bites. I didn't even make it through the day. Breakfast, lunch, and the snack were gone in one hour. Drinking water did not help at all. I'd have done better doing this on a Saturday and slept all day. Needless to say, I was cranky.
So I had to get lunch from downstairs at work. By dinnertime, I was ready! I love chicken and baked beans. The picture on the box had me ready, but due to the size, I made a salad as well. However, when I opened the box, I was about to cuss like a sailor! Where was the food?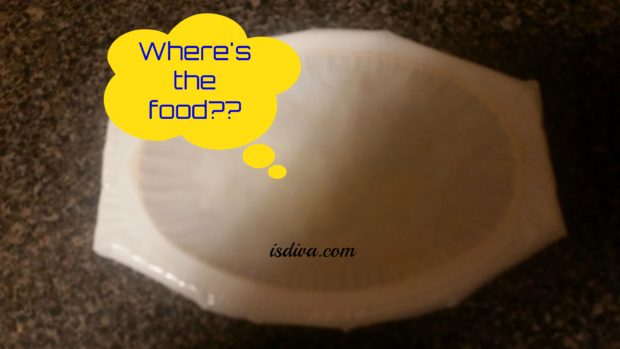 Then I thought this must be what military food starts out with and must expand as cooked. Maybe I'll add water or something?
Of course, just pop it in the microwave. So I did and had to pop it right back in as the directions said one thing but the food was still frozen. The "chicken" sure didn't look nor taste like chicken. I shredded it up to give a different look. The beans, there was no way I thought I could put this in my mouth. The food smelled horrible and taste even worse.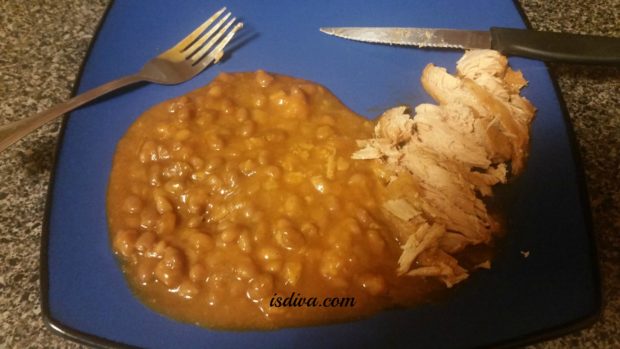 Sorry to say, the Nutrisystem meal hit the trash immediately. So I cheated and pulled out one of the Personal Trainer Food meals. Ahh… much better!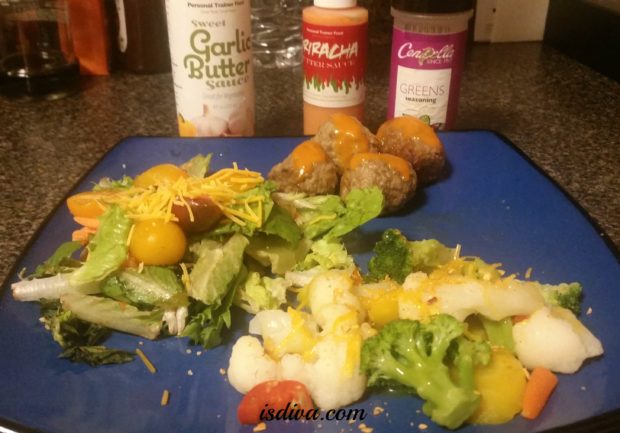 A Day in the Life with Personal Trainer Food
So my first full day of PTF wasn't bad. I was already accustomed to eating more salads and fish and drinking water throughout the day. I've been doing this for about 2-3 weeks now. The Personal Trainer Food is just delicious. My first full day I had the omelet with bacon for breakfast. I had spinach leftover so I added that as well as some of my Chi-Chi's Mango Salsa!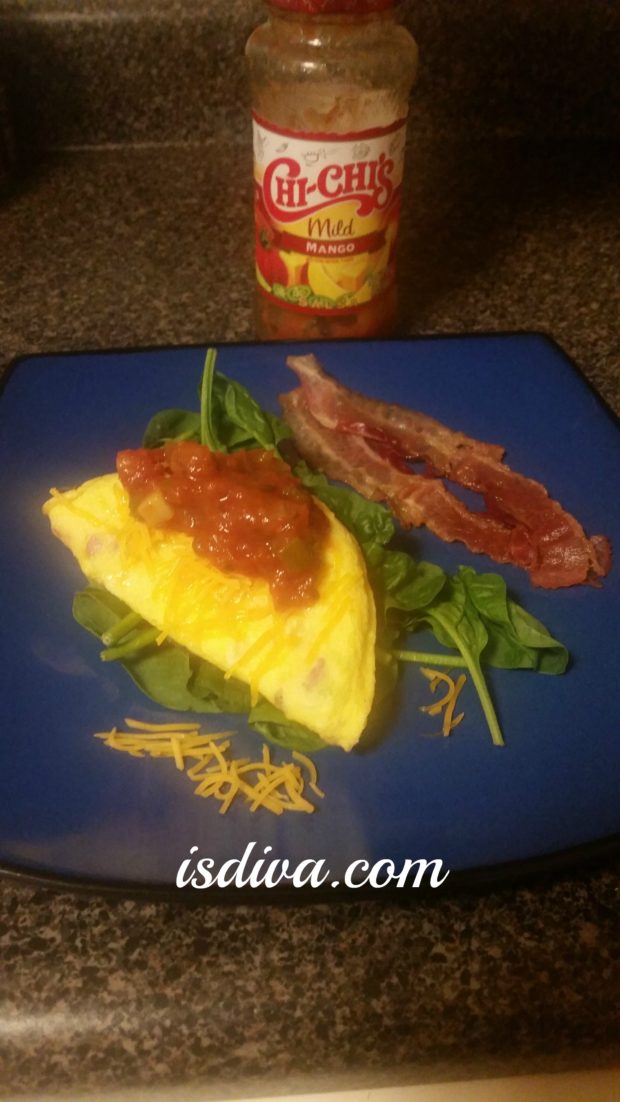 For lunch, I had the meatballs and seasons mixed vegetables, which is the broccoli and cauliflower.
My dinner was light as I snacked on a few fruits and veggies throughout the day. I had the peppered chicken and green beans. For the most part, I've either used the garlic butter sauce or some type of Green's seasoning or salad seasoning on my veggies. The flavor really comes out. Salt is not needed.
Throughout the week, it got a bit tougher. Although there are a variety of foods to choose from with PTF's lunch and dinner items, most of my breakfast items consisted of omelets. Don't get me wrong, I absolutely love omelets, but it's not the largely scaled omelets packed with tons of veggies and meats I'm used to. So I cheated a bit and may have two breakfast meals or throw in a bowl of grits, oatmeal, or fruit along with it. Working at my job, there is too much food and temptation around for me not to try to get my fill of healthy options.
With Personal Trainer Food, you only need to walk for 20 minutes a day. This is something I make the time to do during my lunch breaks. Typically, I take 30 minutes. So by the time I make it outside and walk around the parking lot twice, I've met my 20-minute goal. It's nice outside now, so there really is no excuse for me. We also have a parking garage, so this is a plus for rainy days. However, in the winter time, it's a different story, so you better believe I'll have to revert to indoor exercises.
Food Choices are Limited but Doable
So one of the main things you need to realize is that PTF is not a diet – it's a lifestyle! You're cutting out bad foods, which is not saying you cannot have beef, pork, or eat out. No, you can have all that – in moderation of course. They want you to eat on this plan. It's cutting out processed foods, cutting out sugary foods, and bad carbs. This is how you start clean eating folks!
The food is so convenient because it's delivered right to your door. There is no requirements to pull out a pot or pan. It's a plus that you can add a side to your meal and not have to cook! I've been out to restaurants and learn how to control what I order. If a dish has a bunch of additional sauces, I just ask for the sauce on the side or not at all.
When I cook at home, I'm mindful of the foods I have to buy for my meal. Most of the pasta's and bread are out of my cabinets and fridge, so being on this plan has forced me to rethink before purchasing items. Like it said – it's a lifestyle change.
Tasty Looking Options
So I wanted to show you a few of the meal plans I've put together. PTF is so awesome because you can mix and match to create your own meals.

How I Feel!
So after being on this plan for two weeks now, I feel better than I have in a while. Again, I had started to eat healthier right before this plan, but as stressed as work and studying have been, this has given me back some time in my day. I like just adding a salad or extra packet of veggies to my meal. I've even added storage bins to my freezer to make it simple to grab a breakfast, veggie, or meat.
The biggest thing I've cheated on is coffee. I can't seem to let it go. I don't know if it's more mental or what. Coffee is allowed on the plan, but the heavy flavored cream I use is not. But I must have my hazelnut swirl with cream daily.
I've had a few people saying they can see a change in my skin, it's a bit clearer and I'm "glowing". I'll take that as another plus! I decided not to weigh myself, I want to see the change in how my clothes fit. And I'll say, some of my clothing is fitting much better. I'm noticing more in the thigh and lower stomach area.
So there you have it. A week in the life of Personal Trainer Food. Is it a lifestyle I'll be able to keep up with? We'll see!
Now don't forget you can try out PTF today and save $150 on any 28-day program! Go to the Personal Trainer Food site and use my code: MOMBLOGGERS. Remember, this can only be applied to the 28-day program part and not to the subscription, so be careful regarding your selection.
What are your thoughts about dieting versus healthy lifestyle eating changes? Have you had experience with either? Which actually worked for you?
~ Independent, Smart, Diva! Like this post? Please share with your friends!