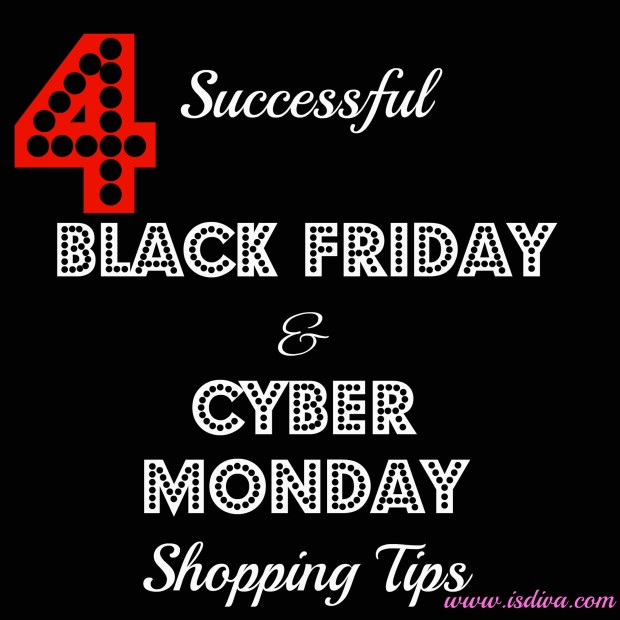 Black Friday and Cyber Monday are two terms spoken of in every American household. What's even nicer about Black Friday is that you can catch some of these specials online as well. So here I give you four of the best tips when prepping for this holiday shopping spree, no matter if you are down for in-store shopping or online.
Safely Shop from Home
If you live in a major city, your odds of getting the best deals on the items you really want may be shopping right in your pajamas. For one, you are saving on gas, taking the entire family out to ensure spots in lines, avoiding speeding tickets, and not having to fight over the last item (no jail time)! As outrageous as this sounds, yeah, this stuff actually happens on Black Friday.  Check out the Black Friday Death and Injury Count dating back to 2006.
Combine Deal Sites
One of the cons listed with Cyber Monday is shipping expenses. However, there is no rule stating you can't use other deal sites and coupons to eliminate shipping fees. Sometimes you may have a minimum dollar amount to spend which can be done easily for most racking up on Christmas gifts. You can also go in with a friend or family member as well.
Get discount codes from sites such as Coupons.com and RetailmeNot.com. Not only can you find shipping codes but discounts for items as well.
Join a membership site such as ShopRunner or Amazon's Prime account. You'll pay a yearly membership fee but get free shipping with top retailers such as Calvin Klein, Toys R Us, and GNC.
Another trick is to ship the item to the store instead of to your home. Then wait for the chaos to die down and pick the item up later on in the following week – brilliant!
The Countdown: Cyber Monday vs. Black Friday

Cyber Monday vs Black Friday Created by: Ebates
Get Your Electronics from the Store
There is a reason that 48% of Americans do run out on Black Friday to shop for deals – electronics! Not only are the deals amazing, but you know what you get.
Electronics are sometimes a bit finicky when shipping. They can be lost or damaged and you just don't want to bother with the claims. Going to the store and safely transporting it home may be your best bet.
Get Sneaky Shopping for Clothing and Must-Have Items
So while electronic deals are best purchased in the store, you already know what size clothing you need, right? Cyber Monday offers the hottest deals for shoes and clothes.
As a tip… just load up in your private browser all the must-have items you need in a shopping cart. Then, come Cyber Monday (5am for most) open your regular browser and copy and paste the item's link. The 2nd browser eliminates the cookies detecting anything in your cart already and pulls up new deals. You could have your items loaded in your cart and ready for checkout in 5 minutes! How's that to beat those pesky "out of stock" messages!
What Black Friday and Cyber Monday tips do you have? What stores will you be shopping at?
~ Independent, Smart, Diva! Like this post? Please share with your friends!