Disclosure of Material Connection: I have not received any compensation for writing this post. I have no material connection to the brands, products, or services that I have mentioned. I am disclosing this in accordance with the Federal Trade Commission's 16 CFR, Part 255: "Guides Concerning the Use of Endorsements and Testimonials in Advertising."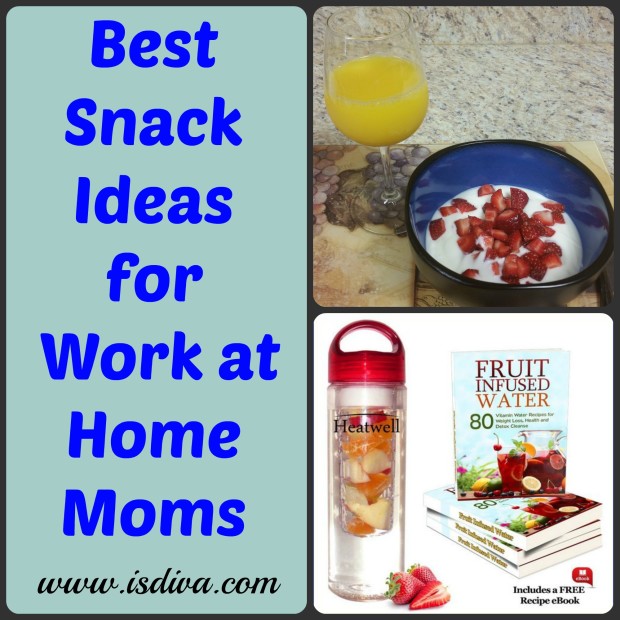 Have you ever sat around home just wanting the perfect snack, just to realize, you're not so sure what that could be? How about working at home or even in the office and wanting something light because anything else will take you to Snoozeville?
That's me most of the time at home. Working from home has its perks, but there are also drawbacks. The kitchen is always right there, no matter what room of your home you're in! You will find yourself being drawn in there, even when you're not hungry one bit.
So it's true, keeping healthy foods stocked up in the kitchen is the best way to go. I also find that keeping prepared healthy foods will help you stick to any diet you may have.
Three things I'll suggest are as follows:
The Salad Jar
I've seen this done on so many popular blogs. You simply get a mason jar and add layers of your favorite salad ingredients to it. Make 3-4 jars at a time and store them in your fridge. These make the perfect pre-made lunches. Check out all of these that appear in this search on Pinterest.
Fruity Water
A few months ago I decided since I hate water that I was going to start putting a pitcher of water in the fridge and drinking it daily. That did not work well at all! I put a pitcher with orange slices in it. There was no flavor whatsoever. Next I decided to boil the oranges to help bring out the flavor. Failed test #2. So, I gave up.
I ran across the Fruit Infused Water Bottles and must say this worked! Check out my video I have of a review. I was so happy to get this bottle. In fact, I have it filled with more strawberries and lemons as I write this post. The link is under the video if you want to purchase one for yourself.
Yogurt and Fruit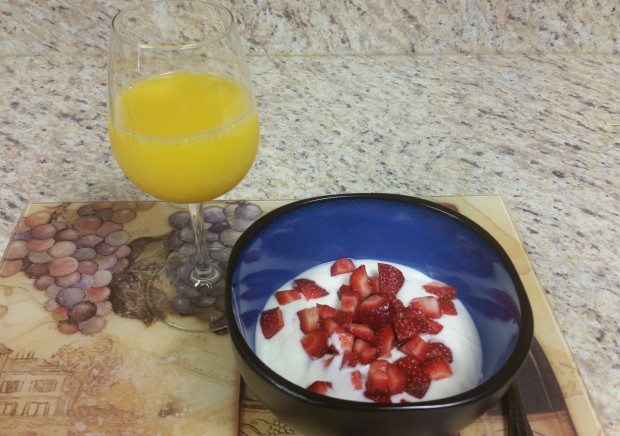 This is really as simple as it gets. As you do need to watch your intake of yogurt, it's a healthy snack you can have daily. According to this WebMD article, regarding the benefits of yogurt:
Helps boost the immune system (pending it contains the right probiotics)
Helps balance the vaginal pH balance
Helps reduce the risk of osteoporosis
May reduce the risk of high blood pressure
So it can definitely help more than it could hurt!
Strawberries are my favorite fruit to add to yogurt. You can add so many different things though:
Bananas
Granola
Cereal
Sunflower seeds
Almonds
Honey/jams
Hopefully, you now have three new snack ideas that are healthy and keep you feeling full – longer.
What is your favorite snack that you always keep on hand?
~ Independent, Smart, Diva! Like this post? Please share with your friends!