Disclosure of Material Connection: Some of the links in the post above are "affiliate links." This means if you click on the link and purchase the item, I will receive an affiliate commission. Regardless, I only recommend products or services I use personally and believe will add value to my readers. I am disclosing this in accordance with the Federal Trade Commission's 16 CFR, Part 255: "Guides Concerning the Use of Endorsements and Testimonials in Advertising."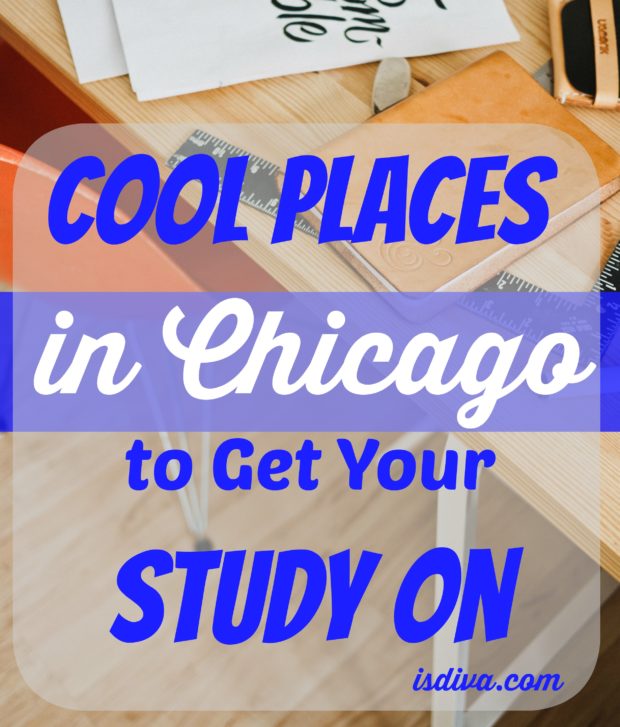 Well, I finally did it. I enrolled in my real estate broker class. There's more to come on my plans with that shortly.
Trying to find time to actually study has been a major challenge so far. I started my course March 1st and as much money as I've paid into this, you'd think I'd be done by now! But, life happens. Life includes (and in no particular order):
small social life
work at my everyday job
work on my side hustles (writing mostly)
see my parents
watch TV (I'm sorry, but the Originals and Designated Survivor are back on)
exercise
study
sleep
So with all this life, sleeping and studying come in low on the totem pole. I know that I need to figure out how to raise them. Even when I have the time and energy, I can't seem to study at home. There is always a table to clean, food to cook, television to watch, a bed to lay across, dishes to wash, and laundry to do.
I need to get away from all these damn distractions!
So the best thing I've found to do is just leave this house of distractions in order to study. So here are a few tips I can give you on how to find that time to slip in some studying in your day.
Study While Exercising
I'm no body builder, I can tell you that. Treadmills are it for me at this time since I'm just getting back into the swing of things. Fortunately for me, I live in an apartment community that has an awesome gym. I just come home and change clothes and tag along with me my book and water bottle. I'm guaranteed to get in at least 30-40 minutes of reading time. I can't take notes or highlight like I want to, but I can do that later and reinforce the information I've read.
Study at the Library
Ok, so boasting again, our library is the cat's meow! It's huge and has a café in there. It's a very relaxing environment, like at home, but without the television. I promise my television is my biggest distraction at home, not cleaning! Even when I lived in Chicago, I'd go to the Oak Park Public Library. It's near a lot of coffee shops and café's so you can stop by one and find a comfortable seat to study.
Go Chill at Panera Bread or Starbucks
So speaking of coffee shops, that's next on my list. Yep, these places have Wi-Fi, comfortable chairs/couches, and plenty of healthy snacks. No, they are not all expensive as people make them out to be either. You can get a simple coffee at these places or sign up for their perks/rewards program. Right now, I'm able to get a free bagel every day for the month of April with Panera Bread. No complaints out of me!
So let's not stop there though. There are hundreds of café's in the Chicago area to check out including Eva's Café, Next Door, The Coffee Studio, Dollop Coffee & Tea, Intelligentsia Coffee, Kopi Café, The Book Cellar, and many others.
Study at a Friends
If you have a friend that's in school or even that needs to stay on track reading a book, writing a business plan, or something along those lines, form a study group! Keep each other motivated and on track. This is no time to drown your sorrows in wine or television episodes.
Go to the Beach or Park
Yes, you heard me. The weather is getting really nice out. So why not go out with a lawn chair or blanket and enjoy your Saturday and Sunday while studying. The suburbs have excellent parks to visit and have a change of scenery if you're a city person. This may not be the time to tag a friend along with you though. That'll add too many distractions for you both.
Navy Pier
I don't care where you live, Chicago's Navy Pier is always a great area to hang out in. In warmer months, hang outside and enjoy the breeze and beautiful lakefront. I'm telling you, I'm bound there real soon. There are so many activities to do there and food. It's a perfect environment.
Your Favorite Restaurant
So don't laugh, but I've gotten some incredible reading done. If it's not too busy (aka noisy), you can get a lot of studying completed at a restaurant. I went to TGI Friday's last night because it was close to my job (barely 5 minutes). I was able to have a nice meal, two drinks, and got in more studying than I have all week!
Yep, me and my $3 Mojito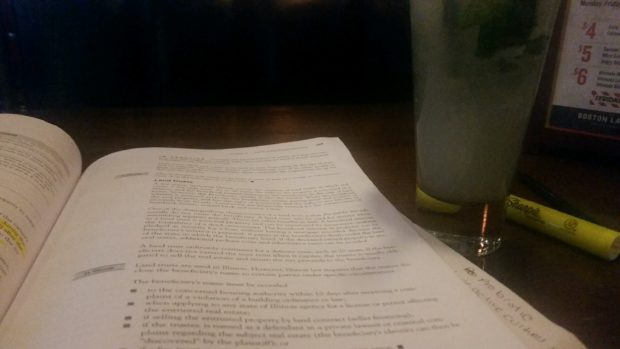 There were some great songs playing also, which kept me up: Creep by TLC, Just a Girl by No Doubt, and Nobody by Keith Sweat. Grab your book or laptop and head to your favorite sushi spot, deli, or even local bar during the week. They are typically quiet so no fun to distract you!
What are your favorite study tactics … that actually work?!
~ Independent, Smart, Diva! Like this post? Please share with your friends!