Disclosure of Material Connection: I received one or more of the products or services mentioned above for free in the hope that I would mention it on my blog. Regardless, I only recommend products or services I use personally and believe will be good for my readers. I am disclosing this in accordance with the Federal Trade Commission's 16 CFR, Part 255: "Guides Concerning the Use of Endorsements and Testimonials in Advertising."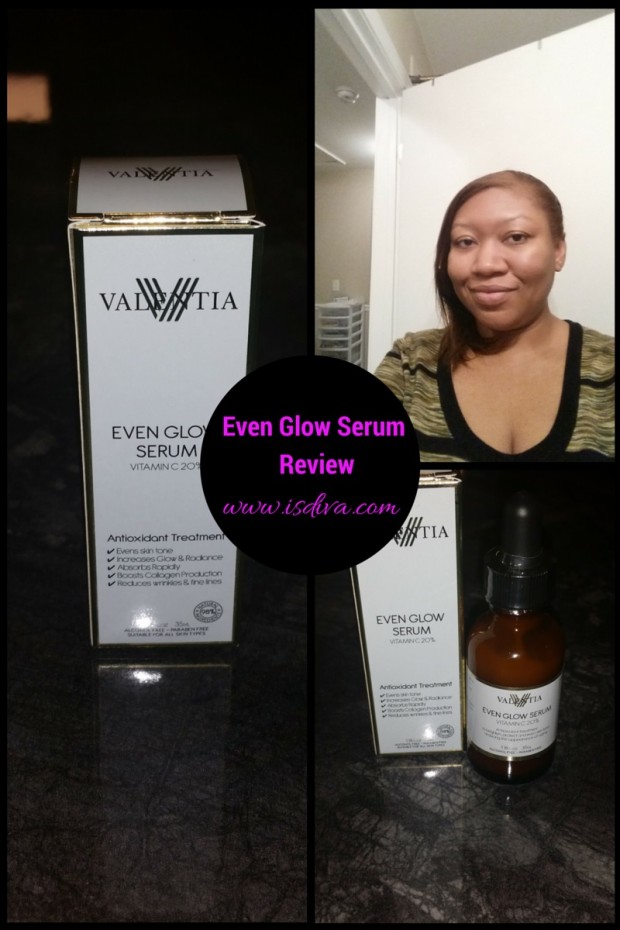 In case you haven't noticed, I'm not a beauty care buff. All the skin care products and makeup are not my cup of tea. However, as the end of the year nears, I've found myself in a few stressful situations, and we all know what that means – less sleep and the development of wrinkles. So I had to bow down to the skin care gods and check out this free offer for the Even Glow Serum – Antioxidant Skin Treatment by Valentia Skin Care that I got via Tomoson.
Features (Provided via Amazon)
Evens skin tone
Increases glow & radiance
Luxurious smell
All day hydration
Reduces wrinkles & fine lines
Boosts collagen production
Lifetime guarantee
Made in the USA
Key Ingredients
20% Vitamin C
Organic Rosehip Oil
Organic Sea Buckthorn Oil
Resistem (Plant Stem Cells)
Hyaluronic Acid(Botanical)
Green Tea Extract

About My Skin
So, my current skin care regimen is getting up, washing my face usually with water, or I may throw liquid soap on my face sponge … Yeah, I know bad right! I try; I really do try to use a facial wash, but I usually forget.
I have oily skin, which I know is a good thing for when I'm much older, but as for now it sucks. I don't want to use a product that will dry my skin out, and I don't want a product that will make my face oilier looking! I also refuse to wear foundation or any of that stuff. I don't have time for that! What is a girl to do?
Results after using the Even Glow Serum
After trying the Even Glow Serum, I'd have to say I'm impressed. As tired as I am, my wrinkles and fine lines around my eye area have improved. My skin is evening out a bit. As I can't attest for the hydration, I can say it's not making my face any oilier. It's not greasy at all and goes on smoothly. My face does not feel tight either! I love love love the smell of this, I guess that Vitamin C kicks in; smells just like oranges. However, I do not walk around smelling like oranges! Here is a shot of me after applying the Vitamin C Serum!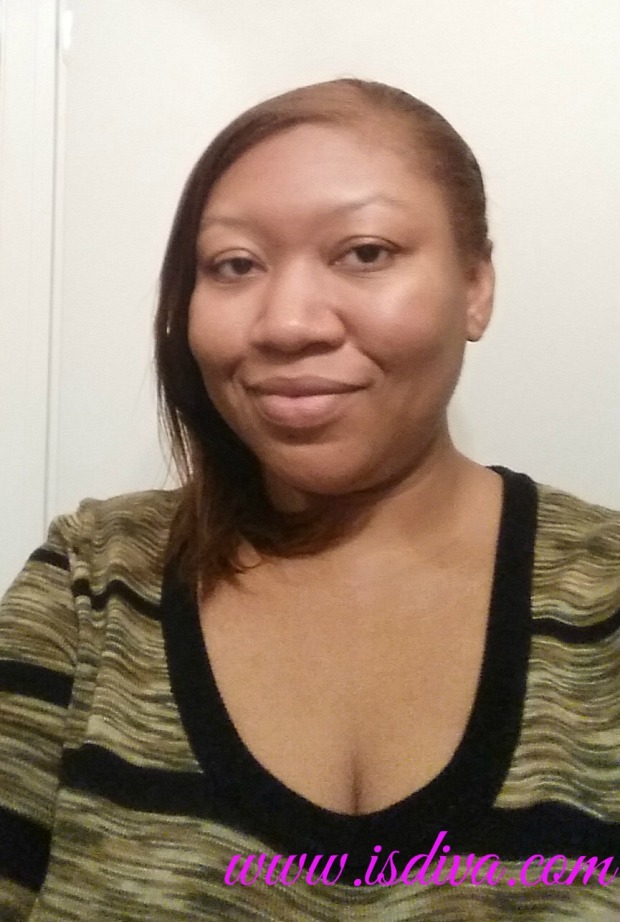 It's suggested to use twice a day, so I guess that's my downfall with this product. Of course, it's my own laziness because I'm just not into having a beauty routine once a day, least known twice!
ISDiva's Thoughts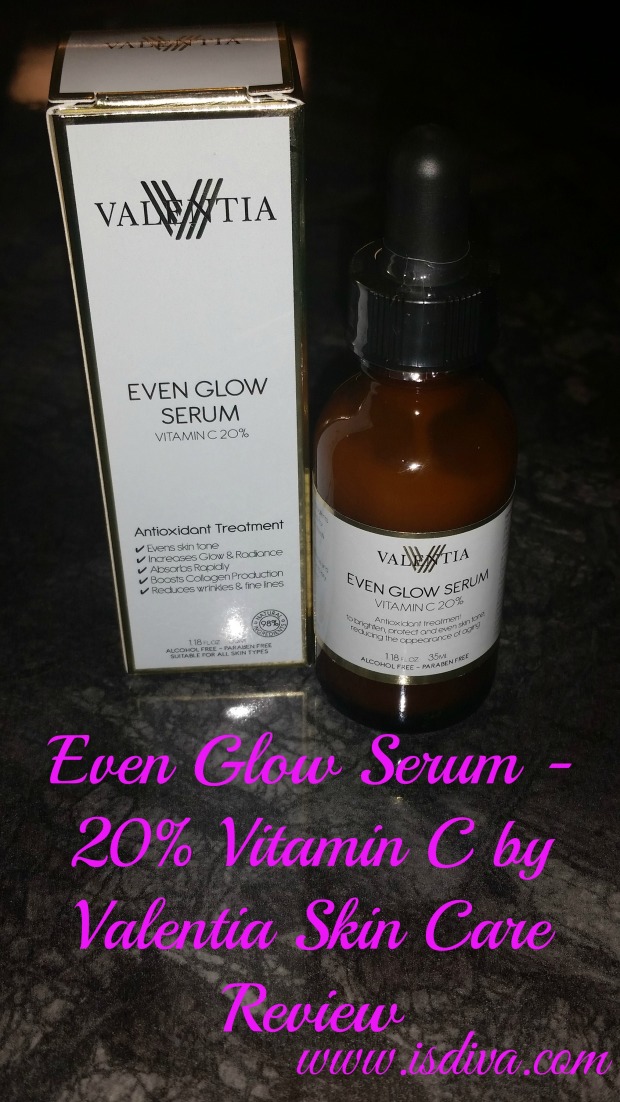 If you're looking for a product to protect your skin from the harsh weathers (darn winter) or are in a stressful work (home) environment, try it out! It's a lifetime guarantee on this product, so you can't go wrong. The natural ingredients make it pretty awesome for most skin types. The Even Glow Serum – 20% Vitamin C by Valentia Skin Care is the #1 best seller in Facial Polishes. It is list priced at $85, but you can get it on Amazon today for this amazing low price. Talk about a deal! Purchase yours today.
~ Independent, Smart, Diva! Like this post? Please share with your friends!