Disclosure of Material Connection: This is a "sponsored post." The company who sponsored it compensated me via a cash payment, gift, or something else of value to write it. Regardless, I only recommend products or services I use personally and believe will be good for my readers. I am disclosing this in accordance with the Federal Trade Commission's 16 CFR, Part 255: "Guides Concerning the Use of Endorsements and Testimonials in Advertising."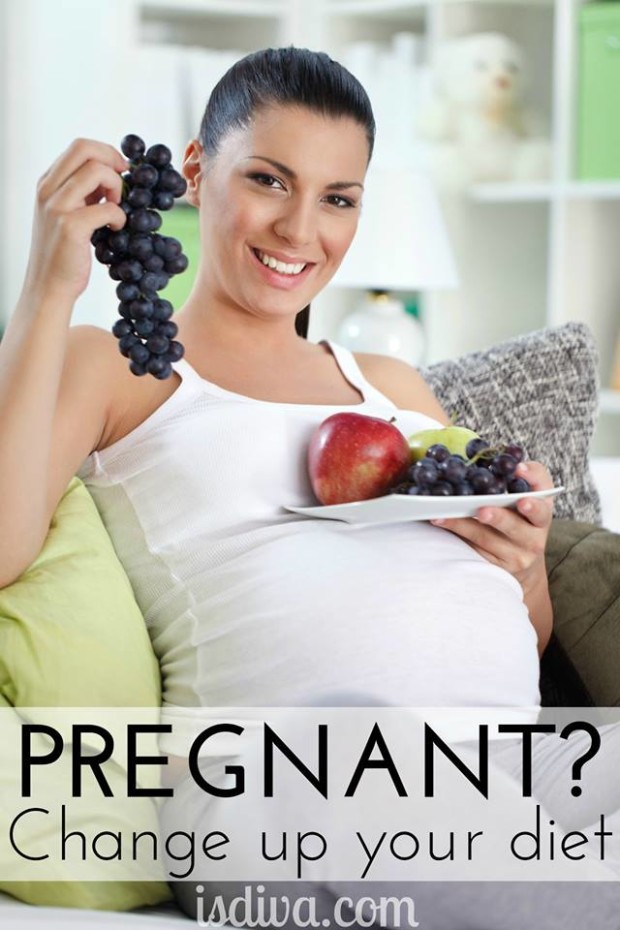 If you're wondering, what's all this talk on ISDiva about babies, it's because someone close to me (not me) is having one! So even though I've had my son, I'm learning a lot of valuable info to pass on to my loved one.
During your first three months (trimester) of pregnancy, it can be really rough. You struggle with worrying if the baby is ok, getting the proper nutrition, and, of course, the dreaded morning sickness. Here are a few things you should do in regards to your diet to ensure you have a healthy pregnancy.
Take the Right Prenatal Vitamins
Prenatal vitamins are so important to ensure your baby develops healthily. Folic acid and vitamin D are two important nutrients you and your baby will need. They are needed to develop a healthy heart, brain, and spinal cord. I state "right" because not all prenatal vitamins are the same. For instance, my loved one is a vegetarian. She refused to eat eggs! Come on, you need some protein! So her vitamins must contain other ingredients to get those nutrients.
Limit Your Caffeine Intake
You can grumble all you want, but you know too much caffeine is not good for you, and of course, that means the baby either. Pregnancy problems can arise having too much caffeine. So, tea, coffee, and sodas… Yeah, those are out. And, don't be fooled into thinking the label "decafe" makes it safe. The caffeine has been taken out, which means traces exist. This is however much healthier than caffeinated products. Sneaky foods to be careful of are chocolate and ice cream!
Eat Those Fruits and Veggies
If you weren't into fruits and veggies before, it's high time you start. Prep up on smoothies or make fabulous dips if you just can't get the hang of eating them raw or slightly cooked. I'll go into cool smoothie recipes in another post!
No More Alcohol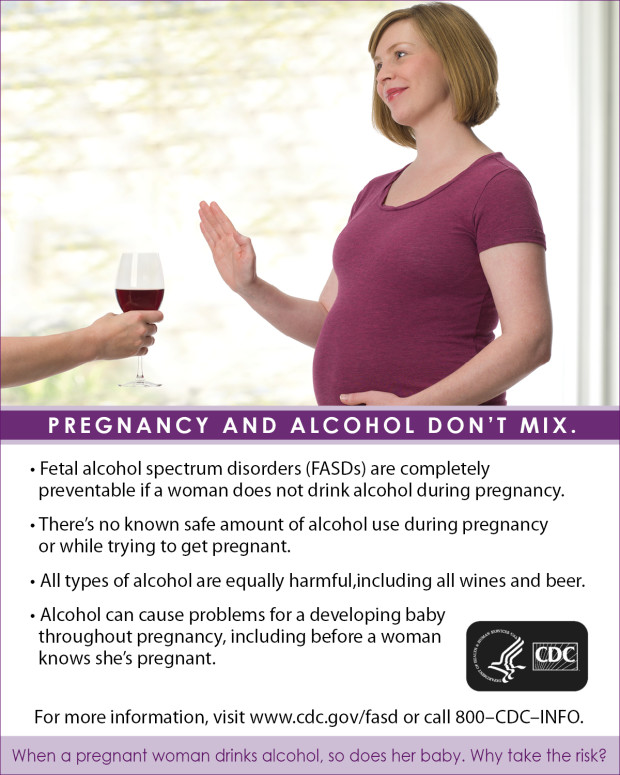 I think the pic is enough here, don't you?
No More Sushi
Now, some argue this point. I say, be safe. Sushi can still contain bacteria and harmful toxins that your baby can't take. There are also high levels of mercury contained in seafood. So when eating seafood, make sure it's thoroughly cooked.
Get Your Rest
Your energy is going to be totally drained when you actually have the baby.
REST UP NOW!
In all seriousness, babies can take up your energy as well as you having morning sickness. If you're not eating enough nutrients, you'll be drained before noon. So get plenty of rest, at least relax your body.
Also, if you don't want that baby up all times of the night and odd hours, get yourself accustomed to a routine bedtime. I know you'll hate not staying up late watching TV, but you're going to get your baby adjusted to staying up late if you do also. My son will wake up at noon and not get tired till 5am! See, living proof!
Talk to Your Pharmacist
It's cool how Walgreens automatically checks your prescriptions against each other to ensure they are safe. However, be sure your pharmacist knows you are pregnant so they can double check any meds you take. Give them any over the counter meds also so they can double check the safety for you.
Sure, it's a lot here to digest, and there are so many other things to learn as well. You can always find more info by reading at your leisure. Start with a few books on http://www.mommyedition.com/best-pregnancy-books-for-expecting-moms to get you started.
Happy Pregnancy!
~ Independent, Smart, Diva! Like this post? Please share with your friends!