Disclosure of Material Connection: This is a "sponsored post." The company who sponsored it compensated me via a cash payment, gift, or something else of value to write it. Regardless, I only recommend products or services I use personally and believe will be good for my readers. I am disclosing this in accordance with the Federal Trade Commission's 16 CFR, Part 255: "Guides Concerning the Use of Endorsements and Testimonials in Advertising."
This is a guest post.
Hello ISDiva fans,
Owner Anakiz, of Nakkashe dropped by to introduce us to her fabulous line of handmade fashion accessories!
In our shop, you can find handmade crochet Oya necklaces, crochet earrings, silk foulards, crochet adjustable flower rings, Turkish Oya Scarves, crochet bracelets, crochet barefoot sandals, crochet hats and much more!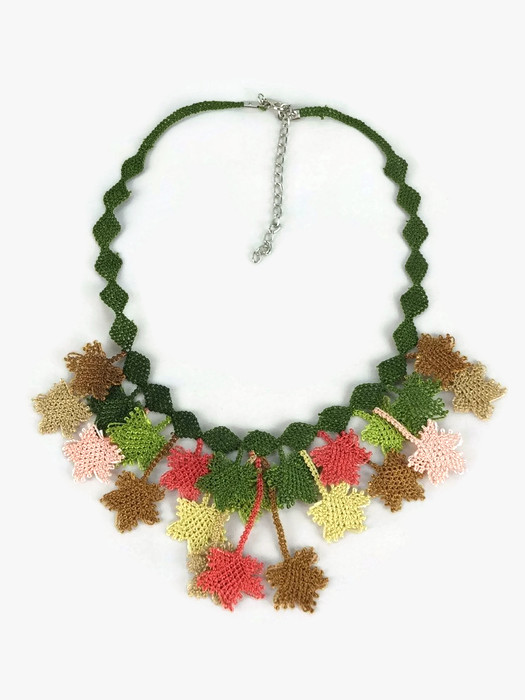 At Nakkashe, we specialize in traditional and modern hand crocheted jewelry designs and fashionable accessories for women of all ages. We offer only the finest quality handmade accessories to accentuate your wardrobe. With a keen sense of style combined with quality craftsmanship, our designer product line is second to none. Each one of our items also makes a generous gift idea to commemorate any occasion, especially for Mother's Day!
Enjoy,
Anakiz
Visit Nakkashe on Facebook or Twitter today.
Drop by Nakkashe on Etsy now to take advantage of the 20% discount using coupon code "MOTHERSDAY" until the end of March!
Do you own handmade jewelry and accessories? What's your favorite piece?
~ Independent, Smart, Diva! Like this post? Please share with your friends!