Disclosure of Material Connection: I have not received any compensation for writing this post. I have no material connection to the brands, products, or services that I have mentioned. I am disclosing this in accordance with the Federal Trade Commission's 16 CFR, Part 255: "Guides Concerning the Use of Endorsements and Testimonials in Advertising."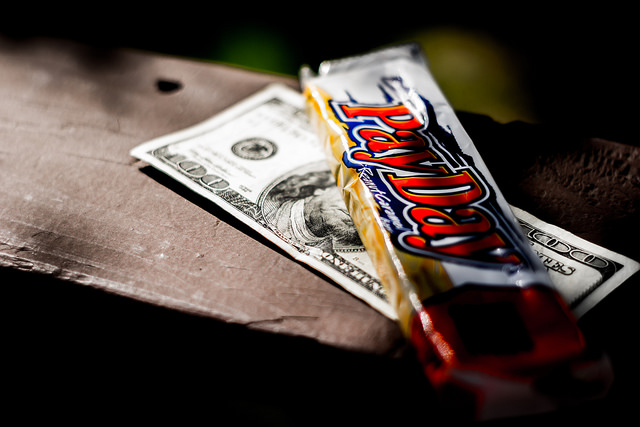 We'll I-S-Diva has been up and running for a week now. The love and support is greatly appreciated. As a work at home mom and blogger, I do sit back in awe of all the mothers who does this, every day, times two, three, or four kids! Mine youngest are both in high school. So less pressure!
I know in our economic times, there are many moms/dads out there who are struggling to make ends meet. I applaud you if you've not given up or waste the money you do have on the simplicities of life, such as getting your hair and nails done and popping your frustrations out on the dance floor each Friday night.
With that said, here are a few tips on bringing in a few extra bucks that don't start with – get a second job! Happy hunting.
Get on eBay and dominate! – Ok, we all know we can buy amazing things on eBay for cheap. But, you can also sell, sell, sell. Most eBay sellers start off by selling things from their home. If you don't have anything (after scouring the closets, basement, and taking 3 extra minutes on each item validating you must keep it) then, try other means.
Ask friends and family members to help you get started. It's a worthy cause! Hey, you're not asking for money!
If you have some money, invest it in purchasing a bulk order off Amazon or eBay. Then, break the items down and resell them.
Search the sales section of your favorite store
Shop the thrift store. Did you know they have coupons also? Check your local paper.
Check out Craigslist. You can either buy stuff very cheap and resell or
Search the FREE section of Craigslist and be the first to arrive. Remember people, one man's junk is your income!
Take $5 – Some of my freelancing buddies may say, hey, shut up, stop giving away my egg. But Fiverr is such a huge community, you'll be alright. It only takes a few moments to join. This site is so easy, even a kid can do it, seriously.. https://www.fiverr.com/smartchitownkid. It's also way more productive than playing Facebook games all day.
Take a moment and figure out what you're good at. Do you like writing poems? Are you a website designer? Do you like creating logos? Do you have a great voice? Pimp those skills out on Fiverr and earn something for it rather than doing it for free at home. That $5 really adds up. Ohh, and just so you know, Fiverr takes $1 off the top of each $5 you earn. So, each gig is essentially $4 in your pocket.
Do you have any awesome ways to earn a few bucks from home? If so, comment and share with the Diva community.
If you like these tips, share them with your friends. Want more…just ask!
Happy Friday!
~ Independent, Smart, Diva!
~ Independent, Smart, Diva! Like this post? Please share with your friends!