Disclosure of Material Connection: I have not received any compensation for writing this post. I have no material connection to the brands, products, or services that I have mentioned. I am disclosing this in accordance with the Federal Trade Commission's 16 CFR, Part 255: "Guides Concerning the Use of Endorsements and Testimonials in Advertising."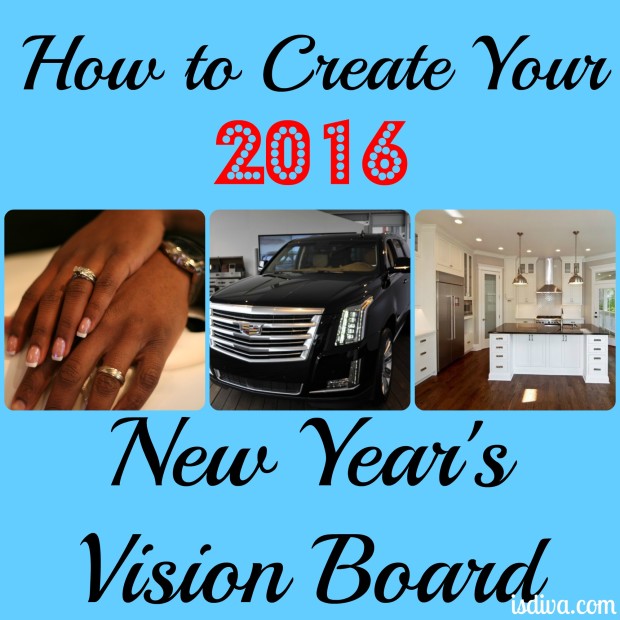 I'm an Admissions Advisor for an online school. One of the things I like to do is interview my students to find out what their goals really are in life. So I do start by asking, "What are your personal goals, and then we'll dive into your career goals". You'll be amazed that over 90% will respond with some sort of career goal. They can't tell me what they want out of life!
How odd is that?
Well, for most stuck in the same old lifestyle, they may not see a way out…there is no true vision. They've been told most of their lives they will…
never be nothing

never amount to nothing

never will have nothing
Number one…that's entirely too many "nothings" to have…it's got to amount to something, right?
If one has heard that all their lives, there is no purpose to change or try to change.
If that's been your life, your upbringing, you can do something about it, and it does start with knowing what it is you do want out of life, no matter if it's within reach or far from grasping, at least have something to aim for.
Now most people will say they are a "hands on" kind of person, but in reality, we are all visual. Even the blind sees things, colors, or words – all painting a picture of what they want.
Do you want your kids to go to college? Have a trust fund? Get yourself a new car no one else has ever driven? Take one trip a year out of the country? Purchase a new flat screen television? Purchase a home? Rent a nice 3 bedroom condo?
Whatever it may be, paint that picture and wake up each day seeing where you want to place yourself.
As Romans 4:17 states: "Calleth those things which be not as though they were" (KJV)
And I know, I know, "for we walk by faith, not by sight" (2 Corinthians 5:7) but you need to be reminded sometimes…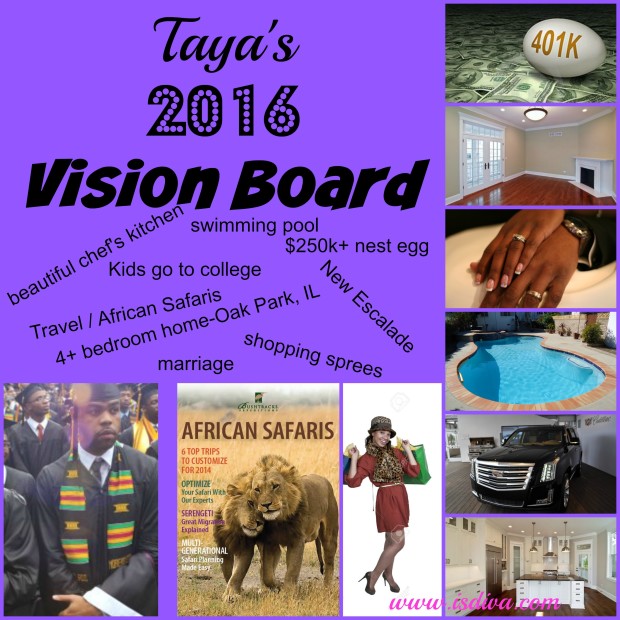 Well one of the things I do recommend to all my students is to create for themselves a dream or vision board. And since we are all loving technology, what better way to create a vision board than online, to see anywhere, anytime, as long as you have an internet connection!
The easiest way to create a dram board is to use PicMonkey. It's free and easy, plug and play if you will.
How to Create Your 2016 New Year's Vision Board
Ingredients
Not necessarily ingredients...but tools needed!

PicMonkey
Pictures / Images
Instructions
Either take pictures of the object / life you desire or copy photos online
Save them all to a folder on your computer or even the cloud, such as Dropbox
Go to www.picmonkey.com
Select Collage
Open them from the stored location: Computer, Facebook, OneDrive, Dropbox, Flickr
Select the 2nd option (Layouts)
Select the perfect layout (here I used L-egant)
You can adjust the size by unlocking the proportion (the little lock)
Type in the size
You can add in Swatches for a theme feel
You can change the background color, spacing between photos, and rounding of the corners
Once complete, you can save it as is
Here, I however decided to Edit it so I can add text to my image
http://isdiva.com/how-to-create-your-2016-new-years-vision-board/
~ Independent, Smart, Diva! Like this post? Please share with your friends!