Disclosure of Material Connection: I received one or more of the products or services mentioned above for free in the hope that I would mention it on my blog. Regardless, I only recommend products or services I use personally and believe will be good for my readers. I am disclosing this in accordance with the Federal Trade Commission's 16 CFR, Part 255: "Guides Concerning the Use of Endorsements and Testimonials in Advertising."
So this weekend I talked about five easy ways to keep up healthy habits at work. I wanted to do a quick review for you regarding Berry Global's containers sold by ePackageSupply.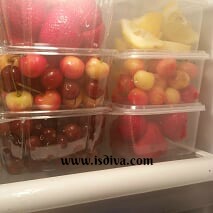 They have so many varying in color, size, and lid types. I wanted to review two types of clear containers:
16 oz. BPA Free Food Grade Clarified Hinged Container with Lid and the 12 oz. BPA Free Food Grade Qubic Container with Lid.
Why These Sizes
As you'll see in my post 5 Easy Ways to Keep Up Healthy Habits at Work, I am on a new health kick. These containers are the perfect size to keep all my snacks.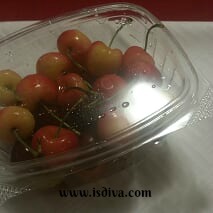 But on the flip side, these are perfect for anyone throwing a party. You know those large carryout containers. Well, sometimes you may not want to give everyone such a large container to take a large amount of food home with you. Since these vary in count, you can order in quantities of 50-100 without the expensive price tag!
Reusable Packages
ePackageSupply containers are reusable and disposable. They are food grade and recyclable so you'll feel good about using these. These BPA-free storage containers are made of great quality, so unless you are throwing them around like crazy, they should last quite some time.
Multiple Uses
Besides storing food, there are many great sizes to use for storing:
The possibilities are endless. And be sure to take advantage of the 10% OFF your first order offer they have on their site!
What containers have you checked out that you are ready to try out?
~ Independent, Smart, Diva! Like this post? Please share with your friends!